Ruby Port [Quarter] Cask Finish for Bresser & Timmer announced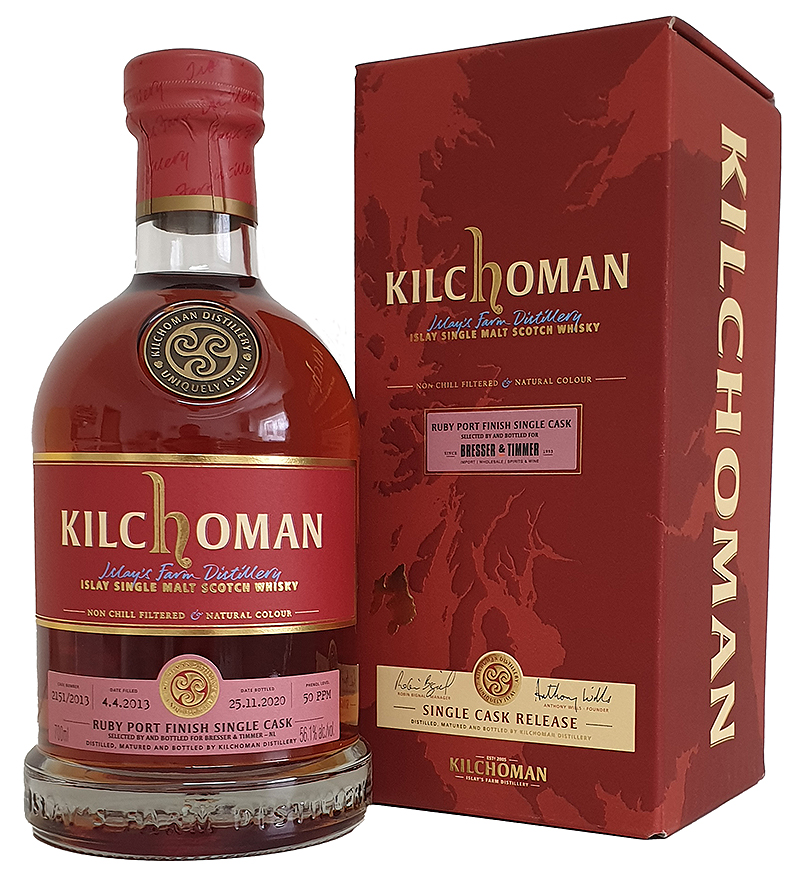 The Dutch Kilchoman importer Bresser & Timmer recently announced the first Kilchoman Ruby Port Quarter Cask release for the Netherlands.
As we have reported on several occasions, finishings in small Portwine quarter casks have been one of the Kilchoman novelties of 2020. First launched in the 2nd half of 2020, only around half a dozen of these bottlings have appeared worldwide to date. Due to the small number of around 140 bottles per release, these bottlings are always sold out very quickly.
All these releases have in common that they are initially matured in a bourbon barrel for about 7 years, the contents of which are then decanted into two Ruby Port Quarter Casks and finished in these for several months.
The Bresser & Timmer release is the bottling of the Quarter Cask No. 2151/2013, i.e. the 2nd half of the Bourbon Barrel No. 215/2013, in which the whisky distilled on 4.4.2013 has been matured for nearly seven years before being finished in the Ruby Port Quarter Cask for over 8 month and bottled on 25.11.2020 with 56.1 %.
By the way, the bottling of the Quarter Cask 2150/2013, which is the first half of the Bourbon Barrel 215/2013, was released in the UK at the end of 2020, so this makes for an interesting taste comparison.
.
Kilchoman Ruby Port Quarter Cask Finish Releases to date: