Comraich Batch No. 5 released
Since a few days, the long-awaited Batch No. 5 is now available in the first Comraich bars.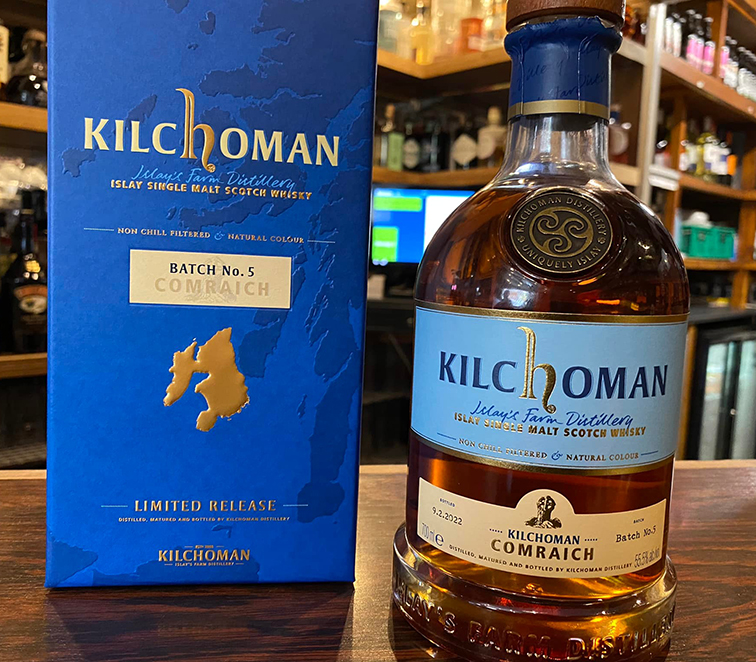 The batched Comraich releases are special bottlings for the bars of the same name, which can only be tasted there and do not go on sale. In the meantime, there is a worldwide network of more than 100 whisky bars, which are distinguished by an exceptional range of whiskies in general and Kilchoman whiskies in particular, and which have been granted Comraich bar status by Kilchoman. An overview can be found here.
For Batch No. 5, four fresh port hogsheads with an age of more than 7 years were bottled, the yield was 1007 bottles.
A good reason for all Kilchoman lovers to visit the nearest Comraich Bar.
.
Cask Numbers: 460, 479, 480, 484/2014
Cask type: Port Hogsheads
Date Filled: 27.6.2014
Date Bottled: 9.2.2022
Age: 7 yo
Strength: 55,5 % abv
Phenol level: 50 ppm
Number of bottles: 1007
Bottle volume: 0,7 l / 0,75 l
Distribution: only served in the Comraich Bars
.
.
.
.
.