Interview with Anthony Wills at WhiskyCorner.co.uk
On the website WhiskyCorner.co.uk, run by the two whisky bloggers Kirsty Clarke and Stewart Craigon, a very detailed interview with Kilchoman founder and CEO Anthony Wills has now appeared. In it, Anthony talks very openly about the development of the Kilchoman distillery from the difficult beginnings to current and future projects.
The interview, which can only be warmly recommended to all Kilchoman friends, can be found here: Anthony Wills | WhiskyCorner.co.uk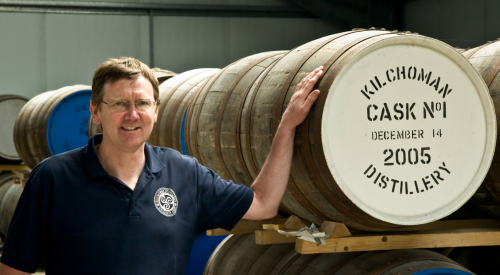 .
Kirsty and Stewart were also the first to receive a tasting sample of the upcoming Port Cask Matured release. You can read their tasting notes here: Kilchoman – Port Cask Matured Release Notes | WhiskyCorner.co.uk
.