Kilchoman 100% Islay 5th Edition released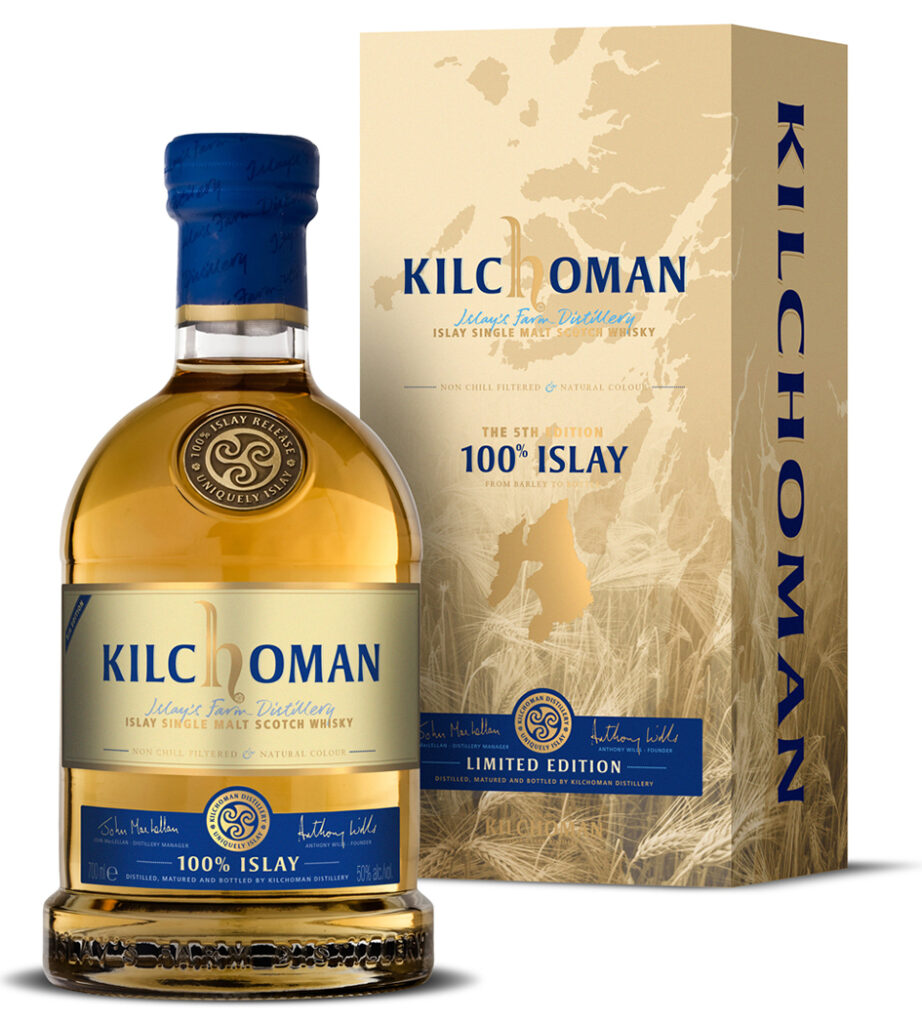 On 4 May 2015, the 5th edition of the 100% Islay Limited Edition was released. It is a vatting of fresh and refill bourbon barrels that were filled in 2009 and 2010 and thus slightly older than the previous year's bottling.
Since 2011, Kilchoman has been releasing an annual limited edition of the slightly lighter peated whisky made from the farm's own barley, for which all production steps from barley to bottle are carried out on site.
Anthony Wills writes on the release: "There is a clear difference between the 100% Islay range and other releases, the lighter peating level and maturation exclusively in ex-bourbon barrels gives the whisky a beautiful fragrance and balance.
When we first set out to build Kilchoman the ambition was to produce a single malt from barley grown on the distillery farm to give complete control and traceability, we also wanted to echo how whisky was once made on Islay and across Scotland. We are incredibly proud to continue these traditional practices.
We expect that followers of Kilchoman will enjoy this latest Edition of the 100% Islay, the added maturation time compared to previous releases has given the whisky added depth and balance, we expect it to be a hit."
.
Cask type: Fresh and Refill Bourbon Barrels
Date Filled: 2009, 2010
Date Bottled: April / May 2015
Strength: 50,0 % abv
Phenol level: approx. 20 ppm
Number of bottles: 10.000
Bottle volume: 0,7 l / 0,75 l
Bottle codes:
100 27.04.2015 15/14
100 28.04.2015 15/14
100 01.05.2015 15/14
Barcodes:
5 060210 700683
8 92032 043847 (USA)
Distribution: worldwide
.