Kilchoman 100% Islay 5th Edition erschienen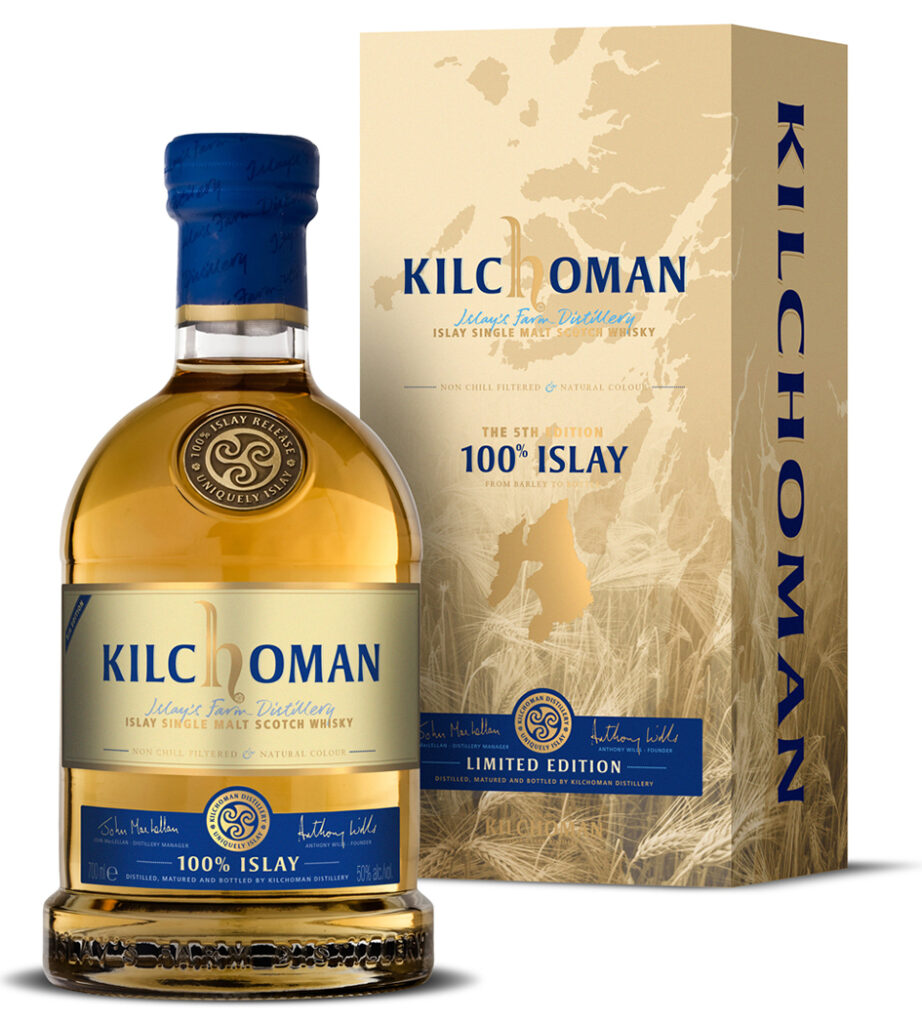 Am 4. Mai 2015 ist die 5. Edition der 100% Islay Limited Edition erschienen. Sie ist ein Vatting aus frischen und Refill-Bourbon Barrels die in den Jahren 2009 und 2010 befüllt worden waren und damit wieder etwas älter als die vorjährige Abfüllung.
Seit 2011 veröffentlicht Kilchoman jährlich eine Limited Release des aus farmeigener Gerste gewonnenen und etwas leichter getorften Whiskies, bei dem alle Herstellungsschritte from barley to bottle vor Ort durchgeführt werden.
Anthony Wills schreibt zum Erscheinen der Ausgabe: »There is a clear difference between the 100% Islay range and other releases, the lighter peating level and maturation exclusively in ex-bourbon barrels gives the whisky a beautiful fragrance and balance.
When we first set out to build Kilchoman the ambition was to produce a single malt from barley grown on the distillery farm to give complete control and traceability, we also wanted to echo how whisky was once made on Islay and across Scotland.  We are incredibly proud to continue these traditional practices.
We expect that followers of Kilchoman will enjoy this latest Edition of the 100% Islay, the added maturation time compared to previous releases has given the whisky added depth and balance, we expect it to be a hit.«
.
Fassart: Fresh and Refill Bourbon Barrels
Fässer befüllt: 2009, 2010
Flaschenabfüllung: April / Mai 2015
Alkoholstärke: 50,0 %
Phenolgehalt: ca. 20 ppm
Flaschenanzahl: 10.000
Flaschengröße: 0,7 l / 0,75 l
Bottle Codes:
100 27.04.2015 15/14
100 28.04.2015 15/14
100 01.05.2015 15/14
Barcodes:
5 060210 700683
8 92032 043847 (USA)
Vertrieb: weltweit
.