Kilchoman 9 yo STR Finish Single Cask 153/2012 for Binny´s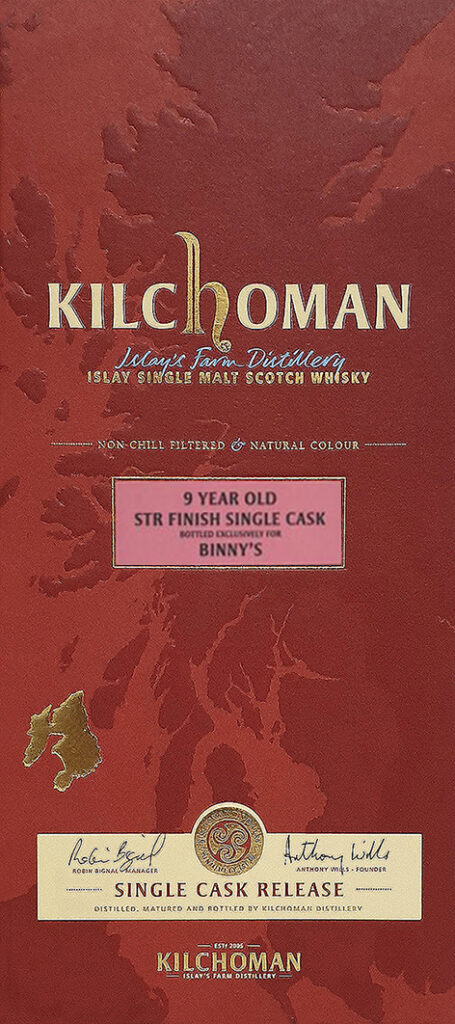 A new single cask bottling was recently released for Binny´s Beverage Depot. The company, founded in 1948, is the Midwest´s largest wine, beer and spirits superstore with 45 locations in Illinois.
In the past, a number of exclusive Kilchoman single casks have been released by Binny's, the latest edition is now an STR cask finish.
The whisky was first matured for seven and a half years in a bourbon barrel and was then finished for 18 months in an STR cask – a shaved, toasted and re-charred ex-red wine cask.
.
Cask No.: 153/2012
Cask type: Ex-Bourbon Barrel, STR Cask Finish
Distillation Date: 22.3.2012
Bottling Date: 27.5.2021
Age: 9 yo
Strength: 55,5 % abv
Phenol level: 50 ppm
Bottle volume: 0,75 l
Market: USA
.