Kilchoman Cask Offer
Although production has not yet started – we are still waiting for the day when the first Kilchoman distillate will flow from the stills into the Spirits Receiver – the distillery is now offering private individuals the opportunity to purchase their own Kilchoman cask.
Both 1st Fill and Refill Bourbon Barrels freshly filled with New Make are on offer at a price of £1095. The price includes insurance and storage fees for 10 years. The casks must remain in the Kilchoman warehouse and when matured they will be bottled using Kilchoman´s packaging. A a slip label with the owner's name can be added to the bottle. At bottling, the owner can decide the alcohol strength, whether cask strength or diluted, Kilchoman recommends bottling at 46%.
.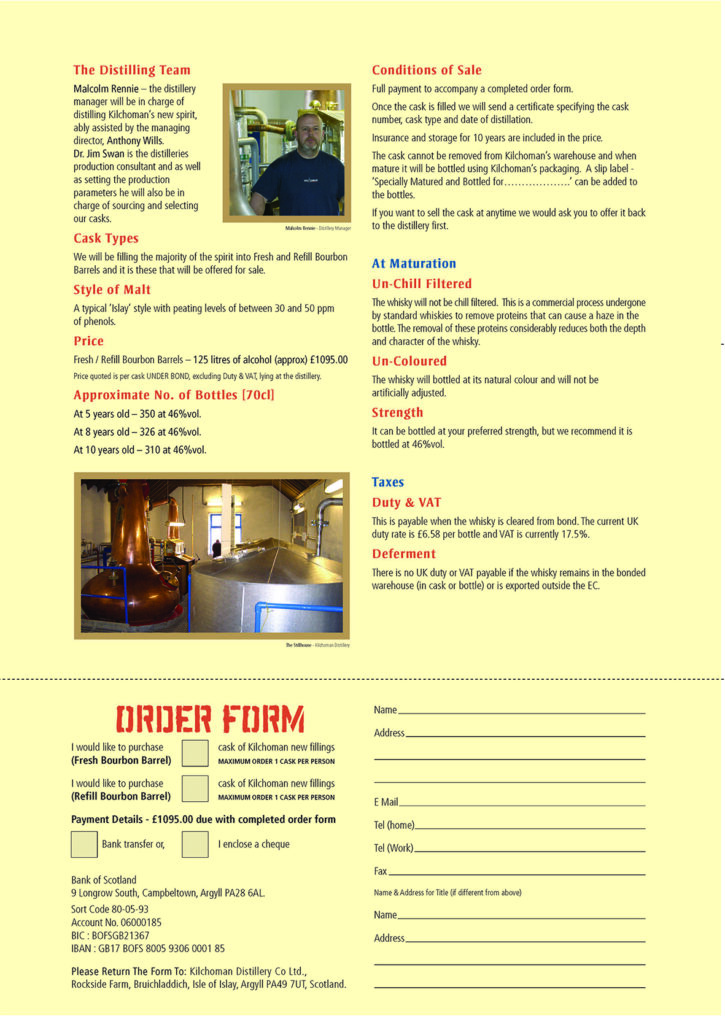 .