Kilchoman Founders Cask #5 released
The 5th edition of the Founders Cask series is now available in British whisky shops. The series, which is distributed exclusively in the UK, is based on the idea that each of the five members of the Kilchoman founders family selects a special cask of Kilchoman whisky.
This edition should not be confused with the two series "The Wills Family Cask Collection", which are based on the same concept. The first of these was launched by the well-known French spirits retailer and Kilchoman importer "La Maison du Whisky" exclusively for the French market at the end of September 2020, followed by the Chinese Kilchoman importer Single Malt Club China with a series of the same title in 2021.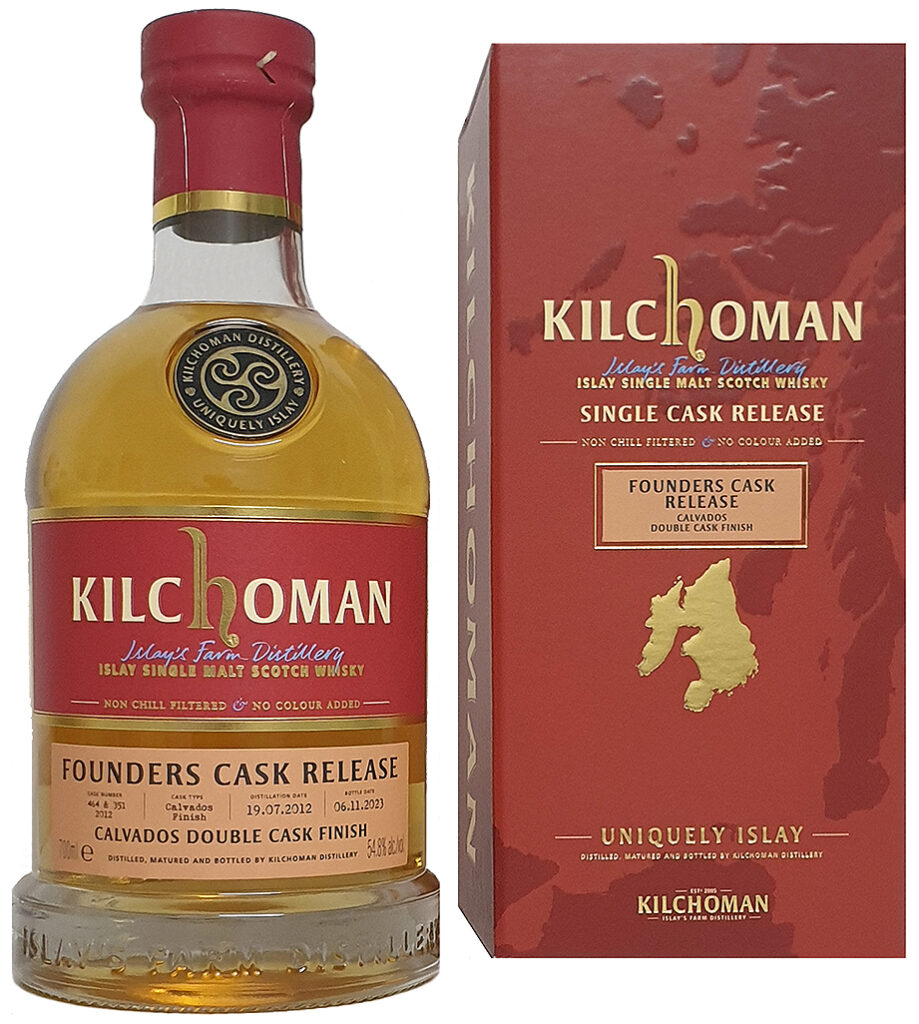 The first edition of the Founders Cask series was released at the beginning of 2018 with a single sherry cask selected by Kathy Wills, the wife of Anthony Wills and mother of George, James and Peter Wills, followed by No. 2, a 12-year-old bourbon barrel from George Wills, the eldest son, at the end of 2019 and edition No. 3, a red wine finish single cask selected by Peter Wills, in December 2020. For the 4th bottling, released in December 2021, James Wills, the middle of the three sons, selected a 100% Islay Refill Oloroso Hogshead, in which the whisky made from the farm's own barley was matured for over 10 years.
The 5th release that has now appeared is not only a year late – if you take the release rhythm of the first four bottlings as a basis – it was also once again selected by Peter Wills, the youngest of the three sons. Kilchoman had forgotten in the meantime that Peter was already represented with number 3 and that Anthony Wills was still missing here. With three different series with the same concept, a mistake like this can happen, because it seems logical that Peter should conclude the series with number 5 after the parents and the two older brothers. As Peter Wills informed me, there will now be a 6th Founders Cask bottling, which Anthony will select.
In any case, Peter chose a Calvados Double Cask Finish for the 5th edition of the Founders Cask series. The whisky was initially matured for more than nine years in two ex-bourbon barrels and was then finished for two years in a 400 litre Calvados cask.
.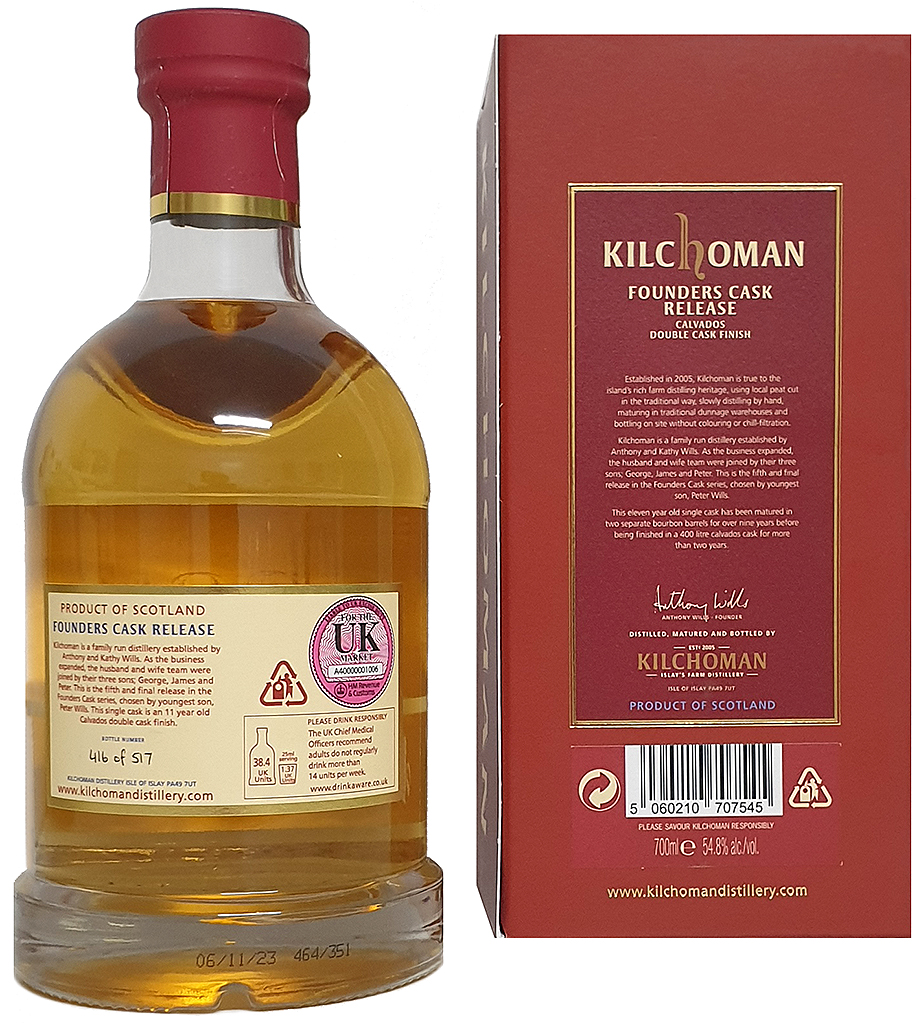 Cask Nos.: 464/2012 & 351/2012
Cask type: Ex-Bourbon Barrels, Calvados Cask Finish
Date Filled: 19.7.2012 & 06/2012
Date Bottled: 6.11.2023
Age: 11 yo
Strength: 54,8 % abv
Phenol level: 50 ppm
Bottle volume: 0,7 l
Number of bottles: 517
Bottle code: 06/11/23 464/351
Barcode: 5 060210 707545
Market: UK
.