Kilchoman Marsala Finish Single Cask 587/2012 for The Distillery Shop
As the latest Distillery Shop Exclusive Release, the world's first Kilchoman Marsala cask finish is now available at the distillery's visitor centre for £102.
The whisky for the first bottling from this cask type was first matured for 8 years in an ex-bourbon barrel and was then finished for 7 months in a Marsala Hogshead.
On our last Kilchomania.com Islay tour, we were able to taste the whisky a week ago in the visitor centre. From the first impression, it is a fruity-sweet whisky that still seems quite young, in which the typical Marsala wine notes are still very subtly expressed. We will soon be tasting it here in detail and are already looking forward to longer finishing periods and the first full maturations in the future (even if it will still take a few years until the latter).
.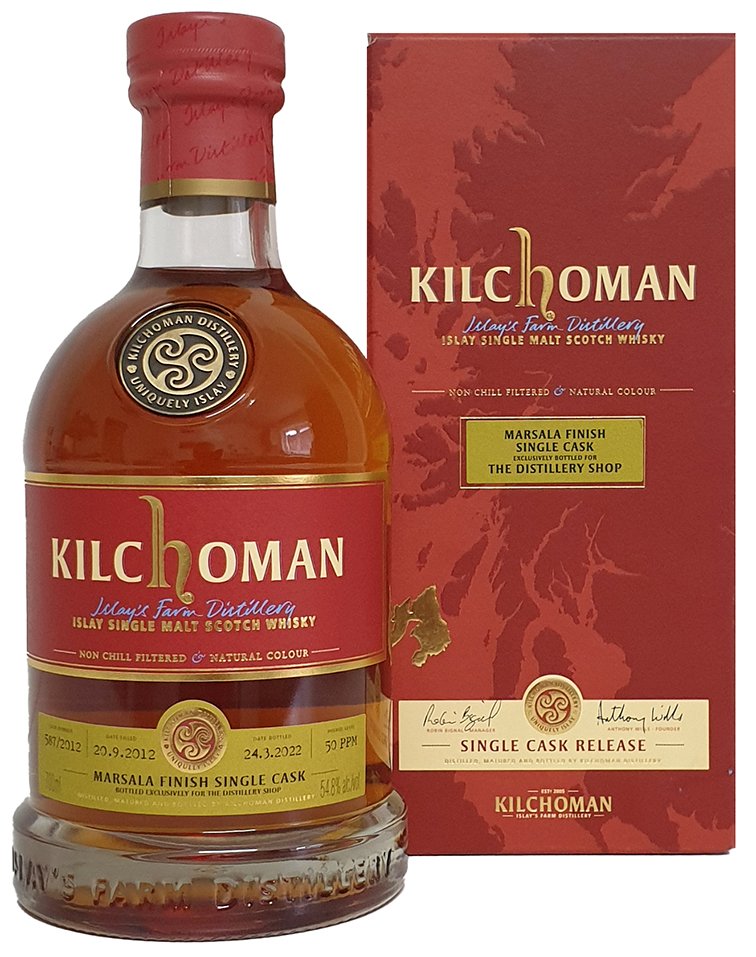 Cask No.: 587/2012
Cask type: Ex-Bourbon Barrel, Marsala Cask Finish
Date Filled: 20.9.2012
Date Bottled: 24.3.2022
Age: 9 yo
Strength: 54,8 % abv
Phenol level: 50 ppm
Number of bottles: 245
Bottle volume: 0,7 l
Distribution: Distillery Shop Exclusive
.