Kilchoman Marsala Finish Single Cask 591/2012 for M&P Cask Collection Club
Besides the Poland Small Batch No. 2, the Polish Kilchoman importer M&P also released a new single cask bottling for its Cask Collection Club at the end of the year. It is one of the first Marsala wine cask finishings by Kilchoman available worldwide. The first bottlings released so far, mainly as Distillery Exclusive releases, were very promising and so finishings from these Silzilian sweet wine casks could well become the new stars among the Kilchoman releases.
The whisky was first matured for 9 years in an ex-bourbon barrel from 2012 and was then finished for 10 months in a Marsala cask. Bottled were 246 bottles with an alcohol content of 54.3%. The bottles are still available at M&P for 725 PLN.
.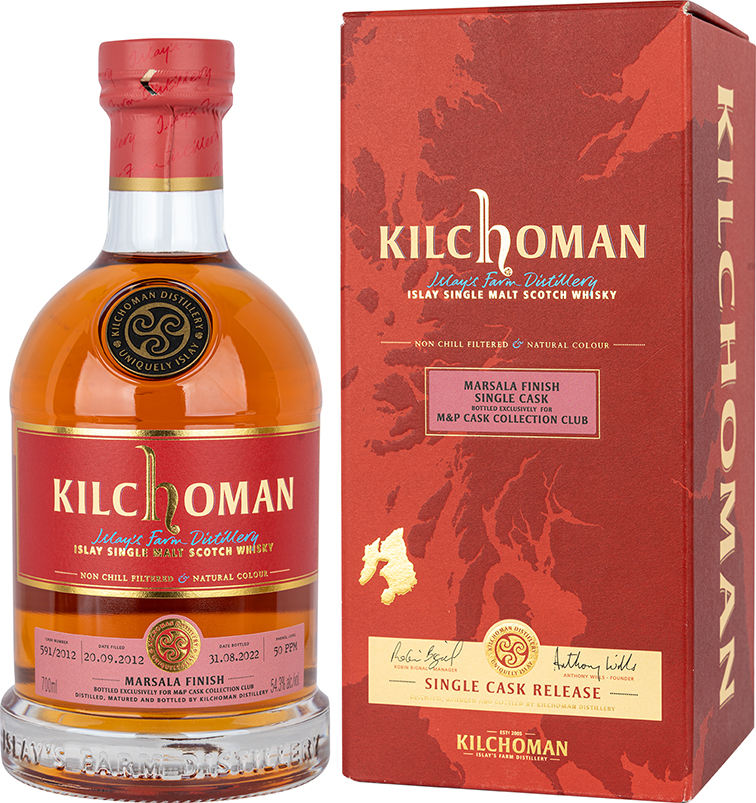 Cask No.: 591/2012
Cask types: Ex-Bourbon Barrel, Marsala Cask Finish
Date Filled: 20.9.2012
Date Bottled: 31.8.2022
Age: 9 yo
Strength: 54,3 % abv
Phenol level: 50 ppm
Number of bottles: 246
Bottle volume: 0,7 l
Barcode: 5 060210 706166
Market: Poland