Kilchoman Mezcal Finish Single Cask 741/2013 for Beija-Flor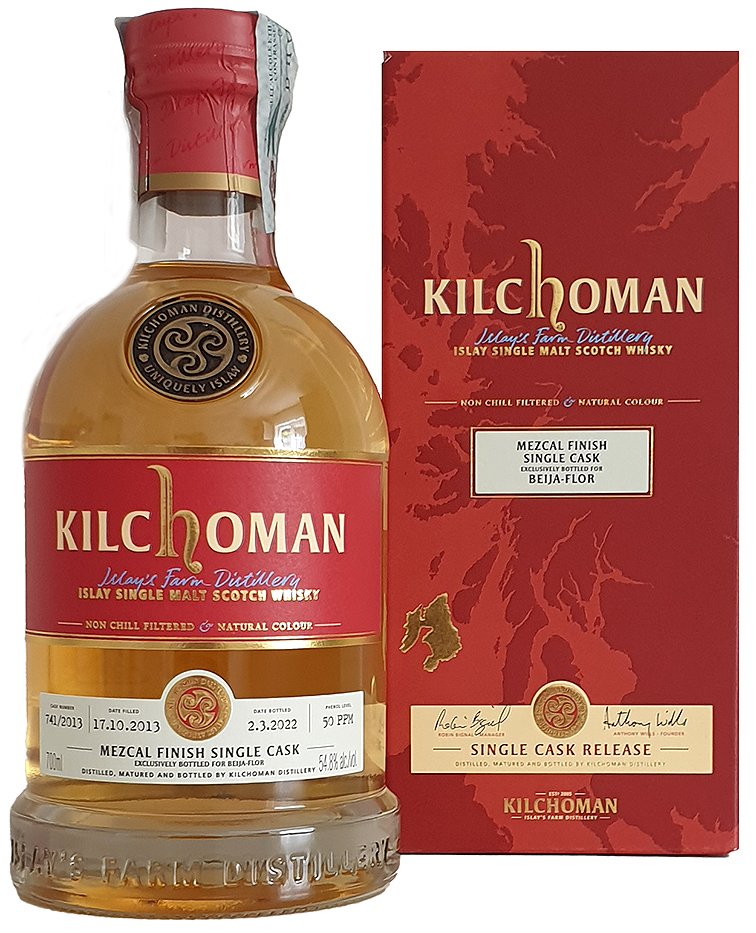 With the Mezcal Finish Single Cask for Beija-Flor, the first Kilchoman Mezcal finishing for the Italian market has now been released.
The whisky was initially matured for just over 7 years in a bourbon barrel and was decanted in a mezcal cask at the beginning of 2021. It was bottled on 2 March 2022, i.e. the finishing time in the Mezcal hogshead was a good year and not 18 months as incorrectly stated on the box.
.
Cask No.: 741/2013
Cask type: Ex-Bourbon Barrel, Mezcal Cask Finish
Date Filled: 17.10.2013
Date Bottled: 2.3.2022
Age: 8 yo
Strength: 54,8% abv
Phenol level: 50 ppm
Number of bottles: 261
Bottle volume: 0,7 l
Market: Italy
.