Kilchoman Mezcal Single Cask Finish 742/2013 for Kensington Wine Market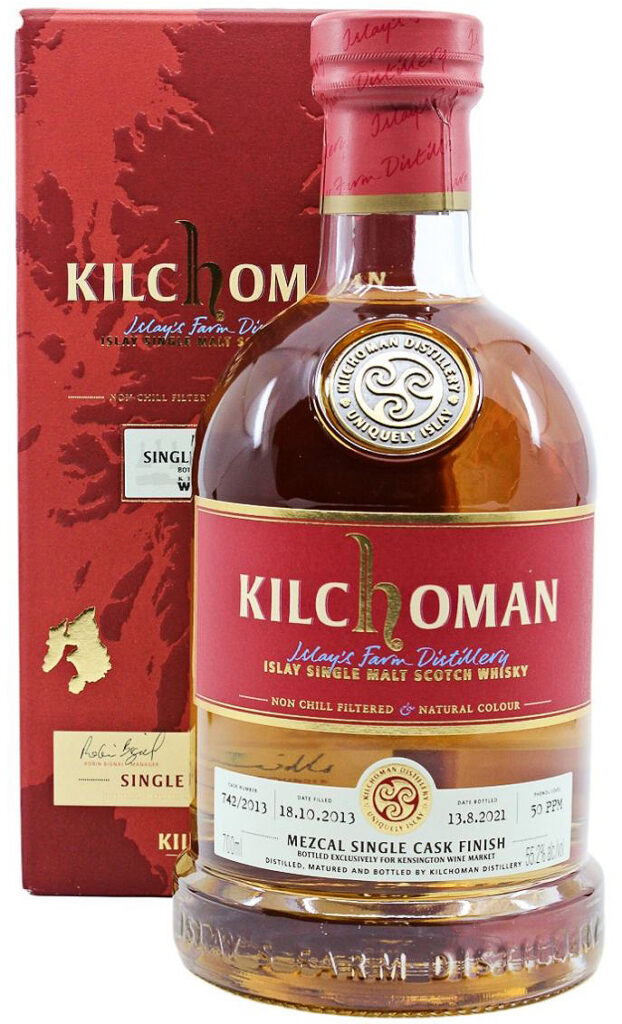 Cask No: 742/2013
Cask type: Bourbon Barrel, Mezcal Cask Finish
Distillation Date: 18.10.2013
Bottling Date: 13.8.2021
Age: 7 yo
Strength: 55,2 % abv
Phenol level: 50 ppm
Bottle volume: 0,7 l
Market: Canada
.
The number of still very rare Kilchoman Mezcal Cask bottlings is slowly but surely growing. Following the just released fourth worldwide Mezcal Finish release for the International Whisky Festival in Den Haag, the very active Canadian wine and spirits merchant Kensington Wine Market from Calgary just released the first Mezcal Cask Finish bottling for Canada.
This is already the 10th Kilchoman single cask release by Kensington Wine Market (if you count the bottling initiated and distributed by KWM for the Multiple Sclerosis Society of Canada, even the eleventh).
.
.
Picture by Kensington Wine Market
.