Kilchoman PX Finish Single Cask 202/2013 for Taipei Whisky Taste 2021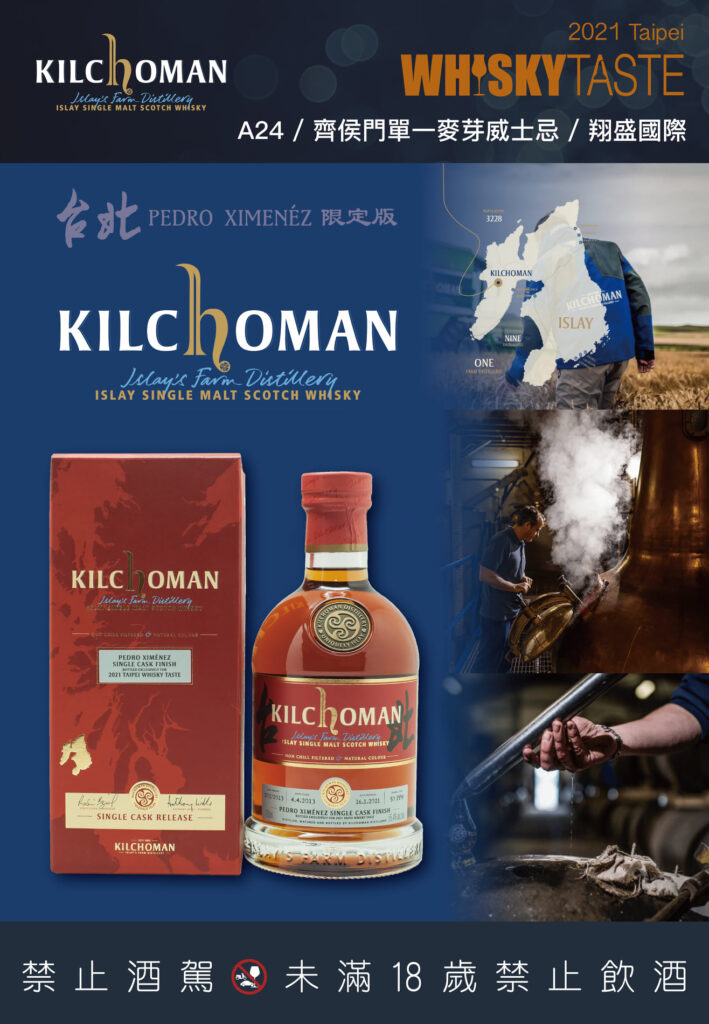 On 10 and 11 April 2021, the Taipei Whisky Taste 2021 whisky fair took place in Taiwan, where Kilchoman also presented itself alongside numerous other exhibitors. For this fair, Kilchoman released a special bottling, a 7 year old PX Finish Single Cask. The whisky was first matured in a bourbon barrel and then finished in a Pedro Ximénez Sherry Hogshead.
.
Cask No.: 202/2013
Cask type: Ex-Bourbon Barrel, PX Sherry Finish
Distillation Date: 4.4.2013
Bottling Date: 16.1.2021
Age: 7 yo
Strength: 56,4 % abv
Phenol level: 50 ppm
Number of bottles: 239
Bottle size: 0,7 l
Market: Taiwan
.