Kilchoman Red Wine Cask Matured Edition released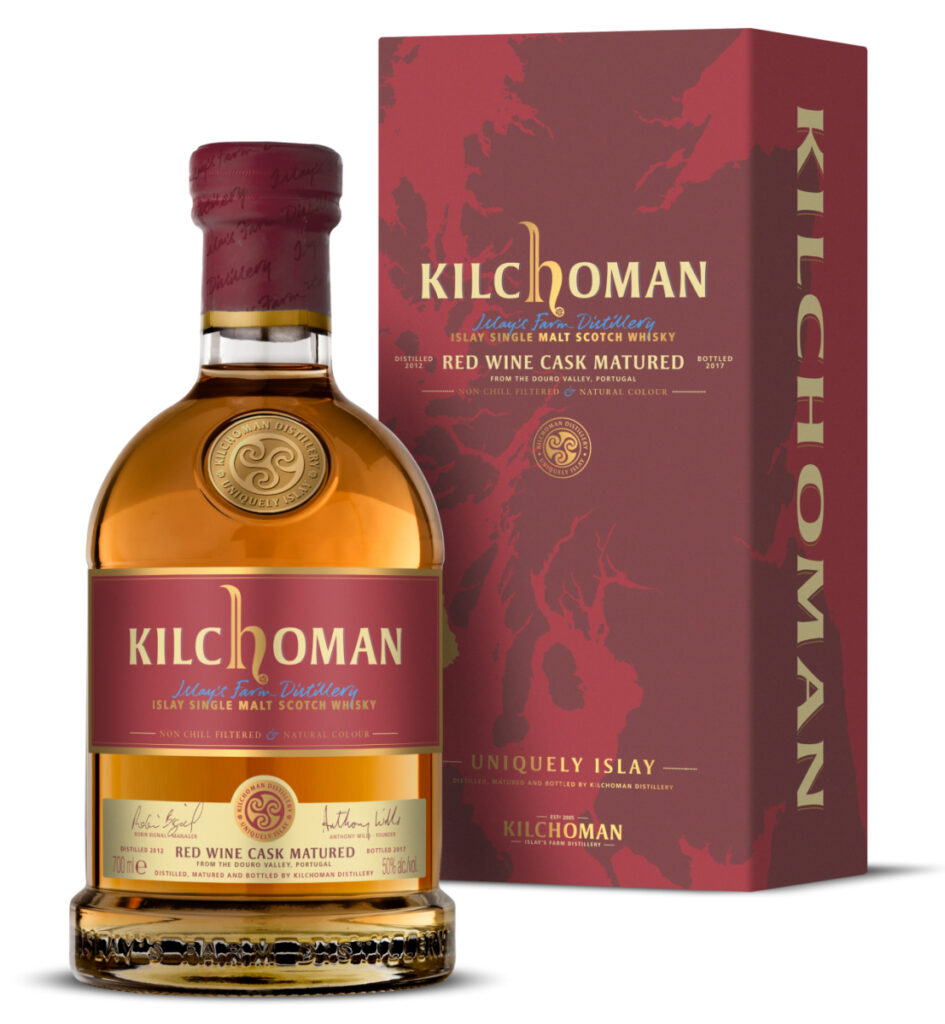 With the "Red Wine Cask Matured Edition" released today, 8 October, Kilchoman now continues the series of wine releases after the Port, Madeira and Sauternes wine releases of recent years.
Distilled in 2012, the whisky was matured for 5 years in red wine casks from the Portuguese Douro Valley. 20 casks were filled for this release, the yield was almost 7.000 bottles with 50% abv.