Kilchoman Sauternes Single Cask Finish 597/2012 pour Le Québec released
On 7 September, La Société des Alcools du Québec, the state monopolist for the distribution of alcohol in the Canadian province of Québec, released a new Kilchoman Single Cask bottling.
Once again, it is a Kilchoman whisky finished in Sauternes wine casks. In this case, it is over 10 years old, matured for more than eight years in an ex-bourbon barrel and then finished for two years in a Sauternes wine cask.
The 240 bottles of the release are sold online or in the shops of La Société des Alcools du Québec for 249.50 Canadian dollars.
.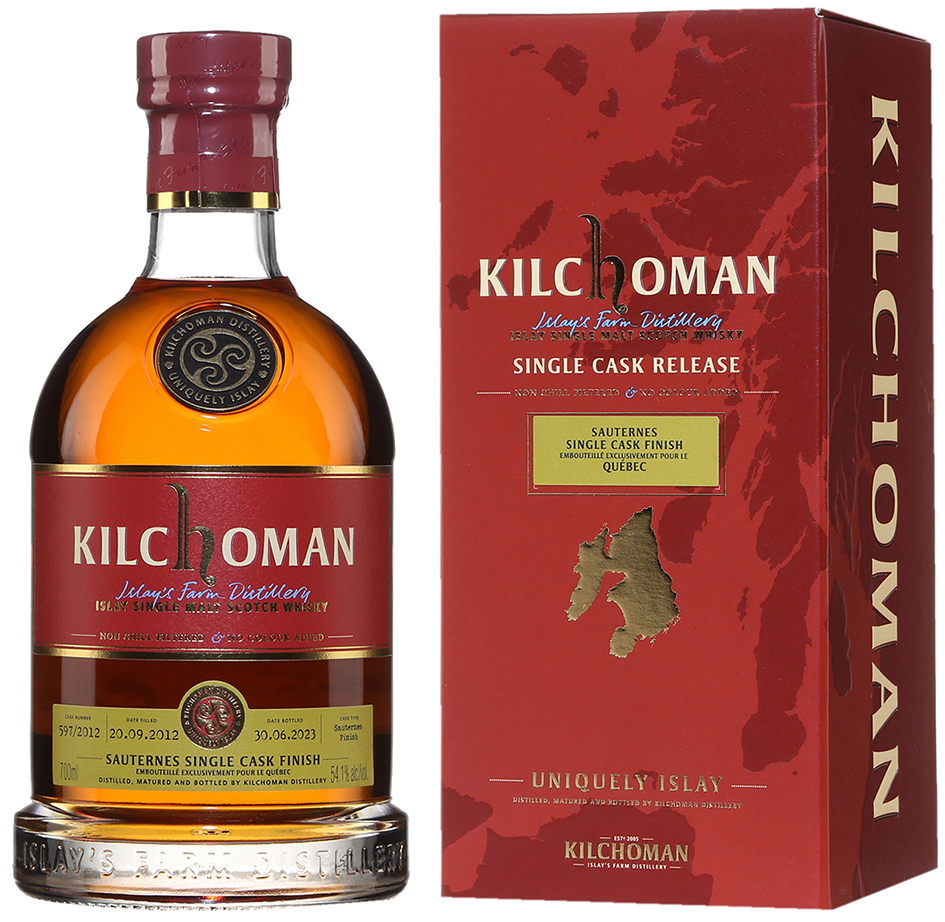 Cask No.: 597/2012
Cask type: Ex-Bourbon Barrel, Sauternes Cask Finish
Date Filled: 20.9.2012
Date Bottled: 30.6.2023
Age: 10 yo
Strength: 54,1 % abv
Phenol level: 50 ppm
Number of bottles: 240
Bottle volume: 0,7 l
Bottle code: SC 30/06/23 22/88
Barcode: 5 060210 706777
Market: Canada (Québec)
.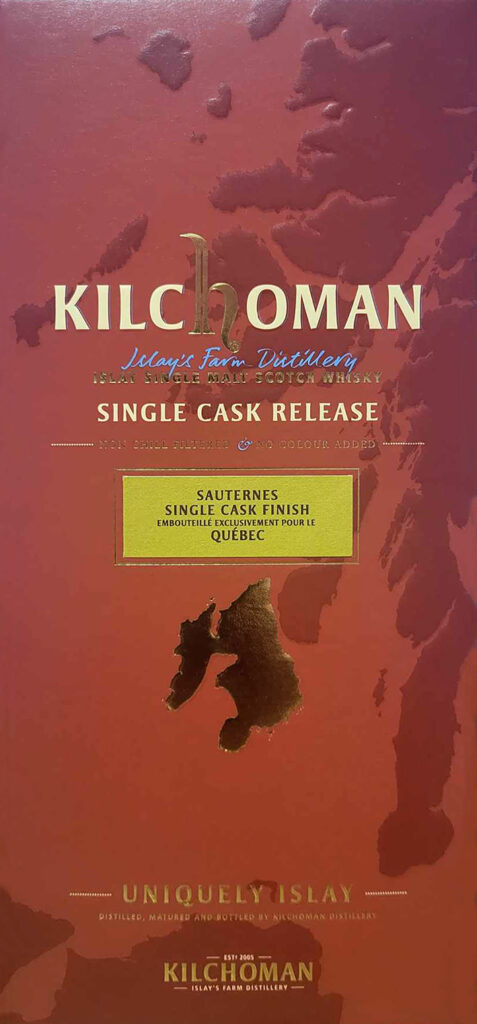 .