Kilchoman Sauternes Single Cask Finish 704/2014 for Gall & Gall – The Netherlands
At the end of February, a Kilchoman Single Cask Release – a Sauternes Cask Finish – was released for the first time for the Dutch beverage chain Gall & Gall.
The whisky was first matured in a fresh bourbon barrel for over 6 years before being finished in a Sauternes wine cask for 9 months.
.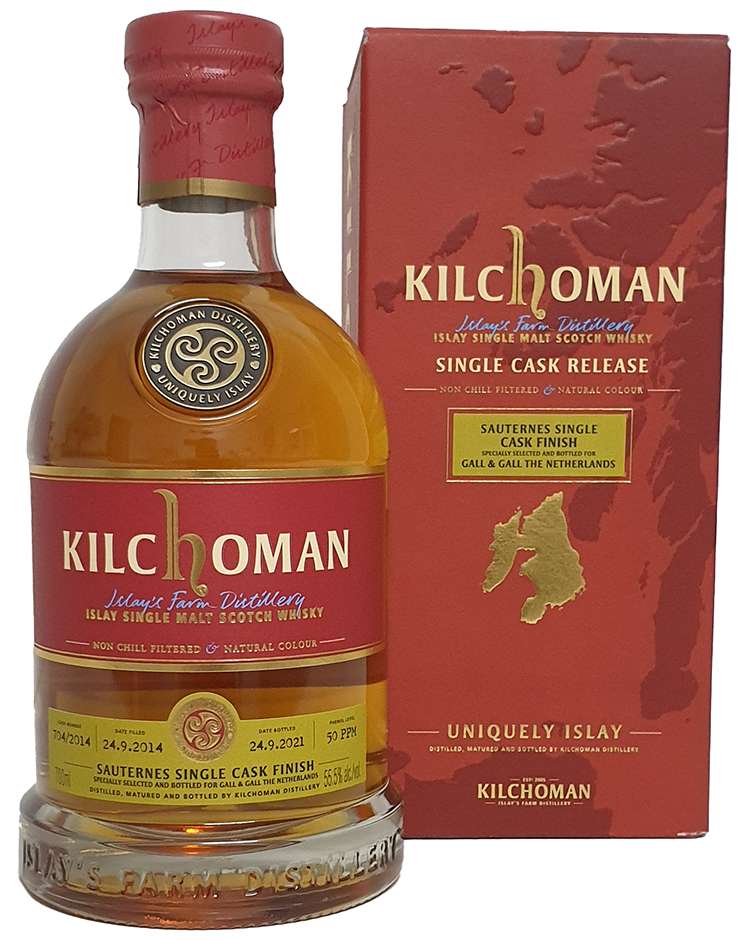 Cask No: 704/2014
Cask type: 1st Fill Ex-Bourbon Barrel, Sauternes Cask Finish
Date Filled: 24.9.2014
Date Bottled: 24.9.2021
Age: 7 yo
Strength: 55,5 % abv
Phenol level: 50 ppm
Number of bottles: 247
Bottle volume: 0,7 l
Market: The Netherlands.
.
.