Kilchoman 100% Islay unpeated barley Bourbon Cask 490/2011 for Royal Mile Whiskies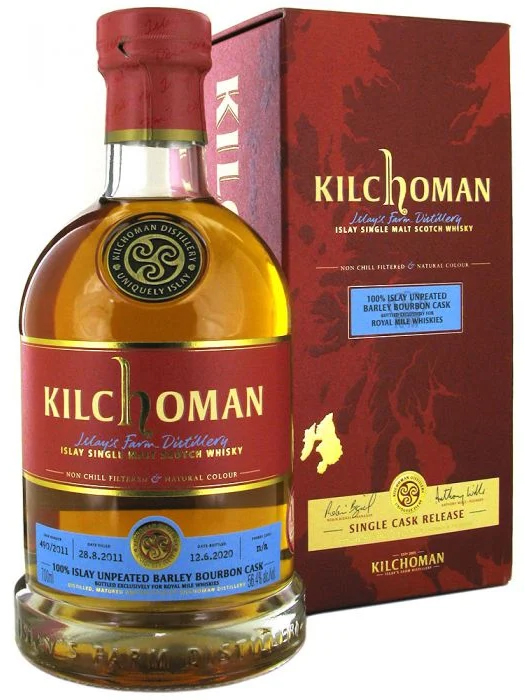 Cask No.: 490/2011
Cask type: 1st Fill Ex-Bourbon Barrel
Distillation Date: 28.8.2011
Bottling Date: 12.6.2020
Age: 8 yo
Strength: 56,4 % abv
Phenol level: n.a.
Bottle volume: 0,7 l
Number of bottles: 246
Market: UK
.
In February 2020, the first two Kilchoman whiskies made from unpeated malt were released, both sherry cask maturations. Then in August 2020, the well-known Edinburgh whisky merchant Royal Mile Whiskies followed with the first bourbon cask maturation.
As we have already explained several times with the other "unpeated" Kilchoman whiskies, the whisky nevertheless has a slight peat smoke note, as the receivers were not emptied and the pipes not flushed between the distilling processes with peated malt. Only the newly built stillhouse will make a clean separation of the processes possible in the future.
Kilchoman therefore usually uses the term "unpeated" in inverted commas for these bottlings; in the USA, earlier releases were known as "sligthly peated".
The whisky was matured for almost 9 years in a fresh ex-bourbon barrel.
.