Kilchoman 100% Islay ["unpeated"] Oloroso Single Cask 552/2012 (Uniquely Islay Series – An Geamhradh 2020 #5/7)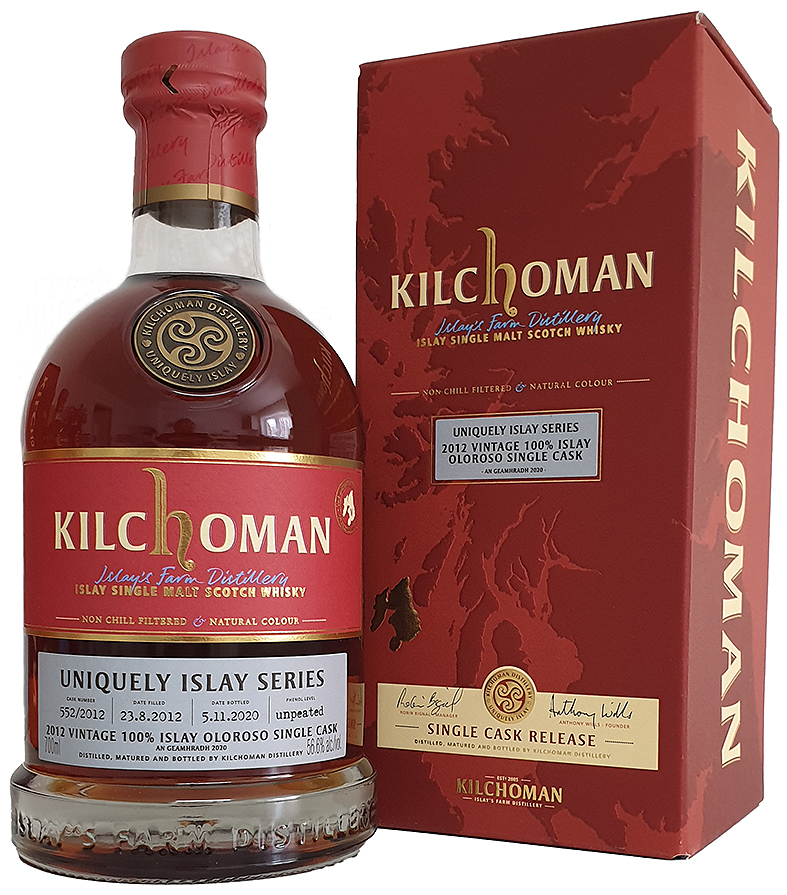 Cask No.: 552/2013
Cask type: Oloroso Sherry Hogshead
Date Filled: 23.8.2012
Date Bottled: 5.11.2020
Age: 8 yo
Strength: 56,6 % abv
Phenol level: n.a.
Number of bottles: 328
Bottle volume: 0,7 l
Market: Germany
.
After the new German Kilchoman importer Hanseatische Weinhandelsgesellschaft Bremen had already brought nine different single cask bottlings onto the German market in one sweep in May 2020 with the Uniquely Islay Series – An t-Earrach 2020, seven further releases followed in December 2020 with Uniquely Islay Series – An Geamhradh 2020.
This is number 5 of this second series. The Whisky, produced from unpeated malt, was matured in a fresh Oloroso sherry hogshead for over eight years.