Kilchoman Club Release 10th Edition (2021)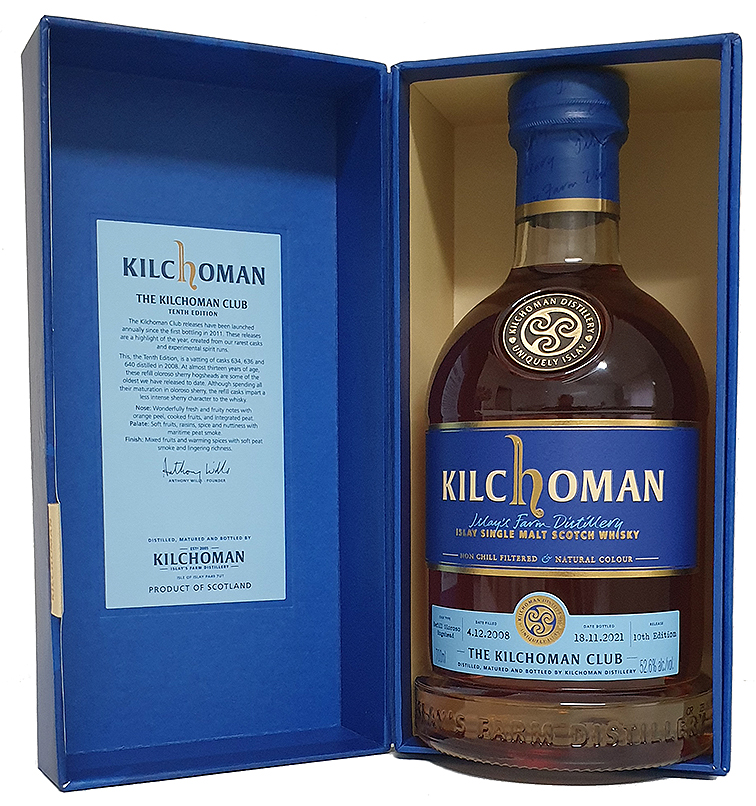 Cask Numbers: 634, 636, 640/2008
Cask types: Oloroso Sherry Butts, decanted into Oloroso Sherry Hogsheads
Distillation Date: 4.12.2008
Bottling Date: 18.11.2021 [recte: 26.11. & 29.11.2021]
Age: 12 yo
Strength: 52,6 % abv
Phenol level: 50 ppm
Number of bottles: 807
Bottle volume: 0,02 l / 0,7 l
Bottle Code:
CR IE26.11.21 21/208
CR 29.11.21 21/208
Distribution: Kilchoman Club Members only via Kilchoman website
.
On 8 December 2021, Kilchoman Club members were able to purchase the 10th annual club release – limited to one bottle per person – on the Kilchoman homepage. The 807 bottles, priced at £119.90 + shipping, were sold out after half an hour.
A sample bottle of this release was also included in the Tasting Pack of the Kilchoman Online Christmas Tasting on 28.12.2021.
Always keen to select something special for the annual club release, Anthony Wills chose a small batch of three nearly 13-year-old Oloroso sherry casks in 2021.
Distilled in December 2008, the whisky was initially matured in Oloroso sherry butts. In 2016, Anthony Wills was not satisfied with its evolution, so he decided to have it decanted into three refill Oloroso hogsheads. 5 years later, the whisky was at the peak of its flavour development according to Anthony and was bottled in November 2021.
.
"These are some pretty special casks with quite a unique story. Originally the whisky was filled into oloroso sherry butts however I wasn't satisfied with their development so in 2016 I decided to decant the whisky into refill oloroso hogsheads.
Since being decanted, the whisky has come on beautifully and in my opinion these casks are at their absolute peak in terms of their depth of flavour. The influence of the sherry oak is certainly present however, it is subtle and rounded, the character coming through on the palate is fruity and layered, offset perfectly by typical Kilchoman freshness and citrus sweetness"
Anthony Wills, Kilchoman Founder and Master Distiller.
.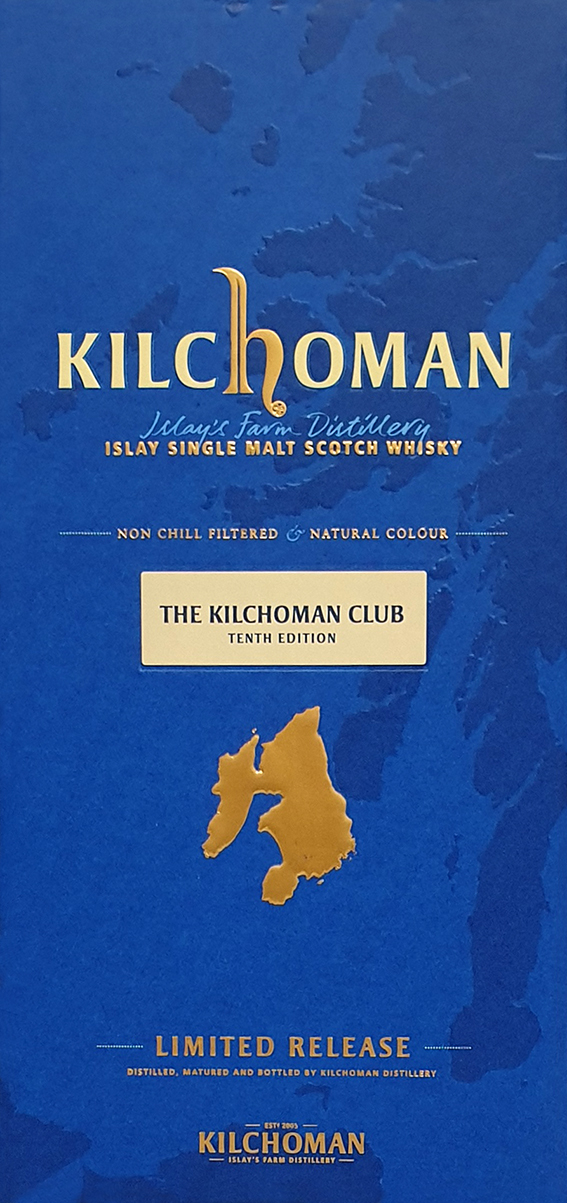 .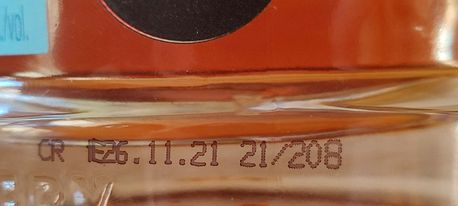 .