Kilchoman Club Release 10th Edition (2021)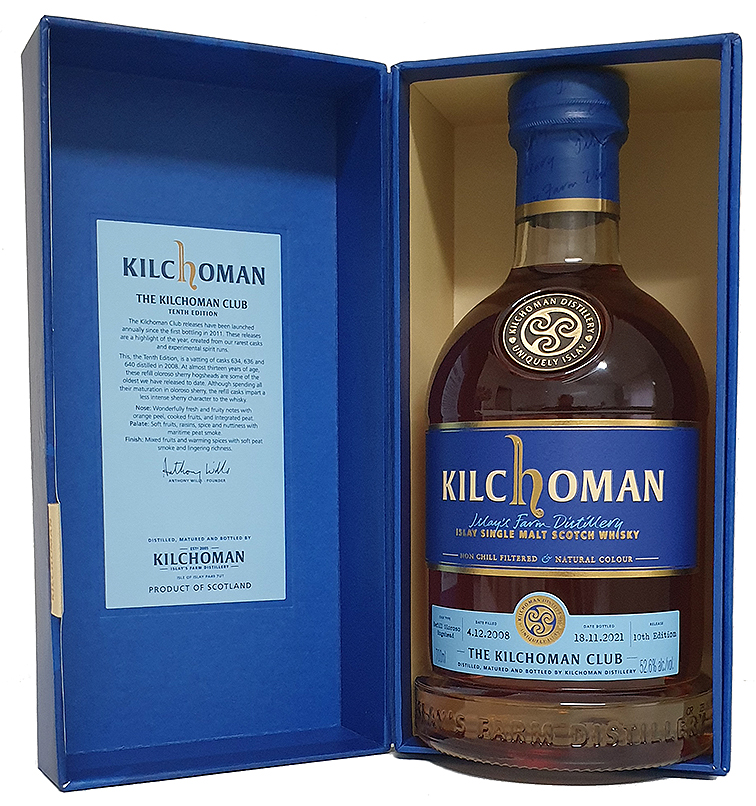 Fass-Nrn.: 634, 636, 640/2008
Fasstyp: 3 Oloroso Sherry Hogsheads, umgefüllt aus Oloroso Sherry Butts
Fässer befüllt: 4.12.2008
Flaschenabfüllung: 18.11.2021 [recte: 26.11. & 29.11.2021]
Alter: 12 Jahre
Alkoholstärke: 52,6 %
Phenolgehalt: 50 ppm
Flaschenanzahl: 807 Flaschen
Flaschengröße: 0,02 l / 0,7 l
Bottle Code:
CR IE26.11.21 21/208
CR 29.11.21 21/208
Vertrieb: Online nur für Mitglieder des Kilchoman-Club
.
Am 8. Dezember 2021 konnten die Mitglieder des Kilchoman-Club die 10. jährliche Clubrelease – limitiert auf eine Flasche pro Person – auf der Kilchoman-Homepage erwerben. Die 807 Flaschen zum Preis von £119.90 + Versand waren nach einer halben Stunde ausverkauft.
Ein Sample-Fläschchen dieser Release war auch im Tasting Pack des Kilchoman Online Christmas Tastings am 28.12.2021 enthalten.
Immer bestrebt, für die jährliche Club-Release etwas Besonderes auszuwählen, entschied sich Anthony Wills im Jahr 2021 für eine Small Batch von drei knapp 13 Jahre alten Oloroso Sherry Fässern.
Destilliert im Dezember 2008 reifte der Whisky zunächst in Oloroso Sherry Butts. Da Anthony Wills im Jahre 2016 mit seiner Entwicklung nicht zufrieden war, entschied er, ihn in drei Refill Oloroso Hogsheads umfüllen zu lassen. 5 Jahre später, befand sich der Whisky laut Anthony auf dem Höhepunkt seiner geschmacklichen Entwicklung und wurde im November 2021 abgefüllt.
.
"These are some pretty special casks with quite a unique story. Originally the whisky was filled into oloroso sherry butts however I wasn't satisfied with their development so in 2016 I decided to decant the whisky into refill oloroso hogsheads.
Since being decanted, the whisky has come on beautifully and in my opinion these casks are at their absolute peak in terms of their depth of flavour. The influence of the sherry oak is certainly present however, it is subtle and rounded, the character coming through on the palate is fruity and layered, offset perfectly by typical Kilchoman freshness and citrus sweetness"
Anthony Wills, Kilchoman Founder and Master Distiller.
.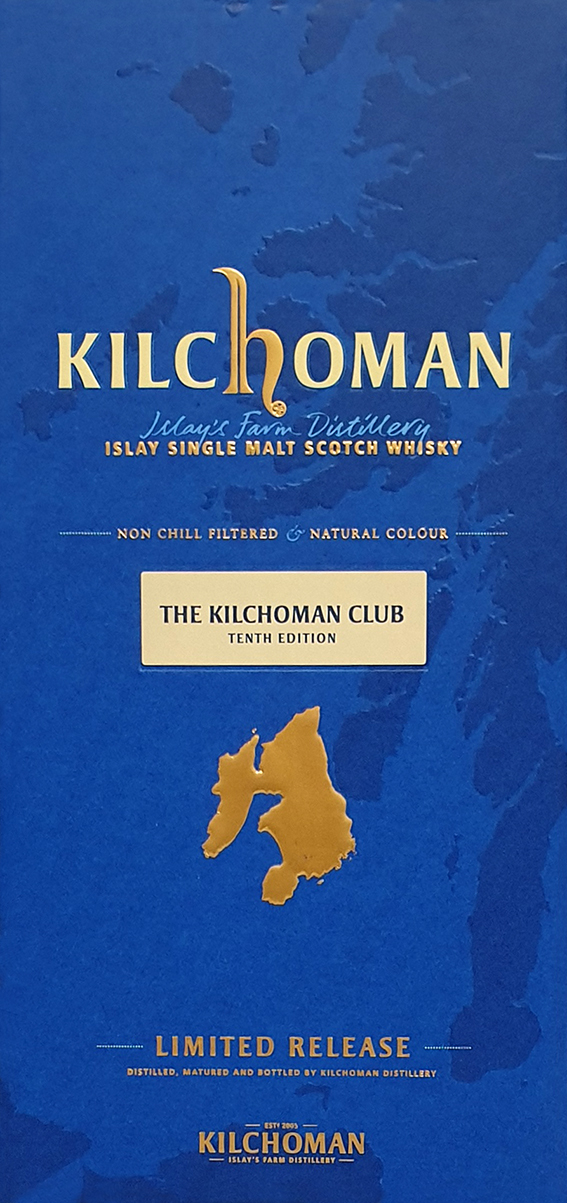 .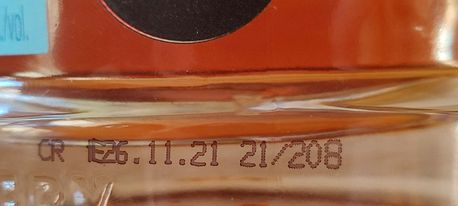 .