Ruby Port Finish Single Cask 275/2012 for DrankDozijn »Lava«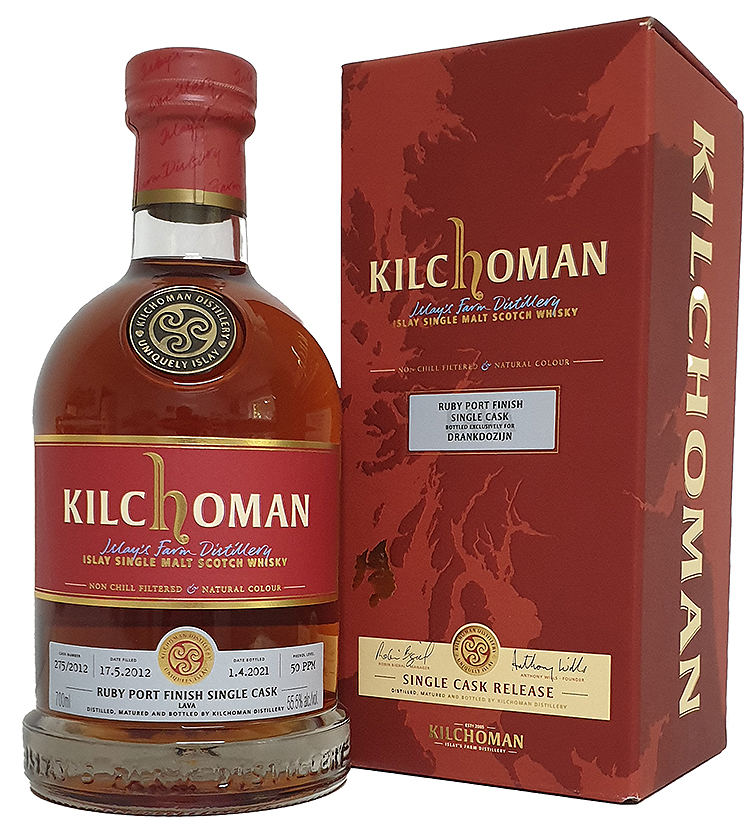 At the end of last year, the well-known Dutch online spirits retailer drankdozijn (D12) launched its first two Kilchoman single cask releases: a bourbon cask bottling called "Blond" and a PX sherry finish called "Auburn". Now the third bottling followed. And although it is indeed a Ruby Port Cask Finish, D12 did not follow our (not entirely serious) proposal made at the presentation of "Auburn" to call the third edition "Ginger", but decided on the name "Lava".
The almost 9-year-old whisky has been matured in a fresh bourbon barrel for over 7 years before being finished in a Ruby Port Hogshead for 14 month.
.
Cask No.: 275/2012
Cask type: 1st Fill Ex-Bourbon Barrel, Ruby Port Hogshead Finish
Distillation Date: 17.5.2012
Botlling Date: 1.4.2021
Age: 8 yo
Strength: 55,5 %
Phenol level: 50 ppm
Number of bottles: 244
Bottle volume: 0,7 l
Market: The Netherlands