Timeline 2011
April: with the "Spring 2011 Release" the 6th and last of the quarterly Kilchoman editions is published. From 2012, "Machir Bay" will be established as the standard whisky. The "Spring 2011 Release" contains 3 and 4 year old whiskies, which were matured in fresh and refill Bourbon barrels.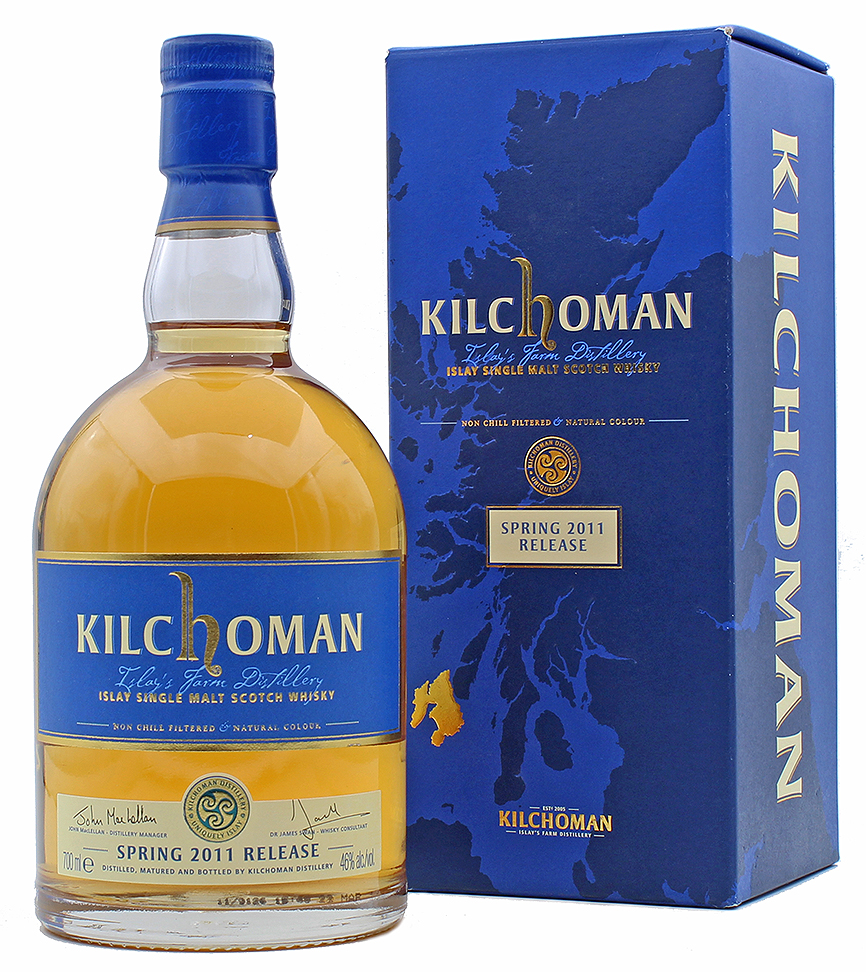 May 27: For the second time Kilchoman releases a "Feis Ile Release". Two 1st Fill Ex-Bourbon Barrels, which were filled on 20.4.2006, were finished in a Sherry Butt and bottled on 5.5.2011. The yield was 531 bottles with an alcohol content of 59.5% abv, which were sold on Kilchoman Open Day for £ 69.
Beginning of June: the new bottling room is completed. The bottling can now be done at least in parts by machine and the times of bottling with the help of teapots are finally history.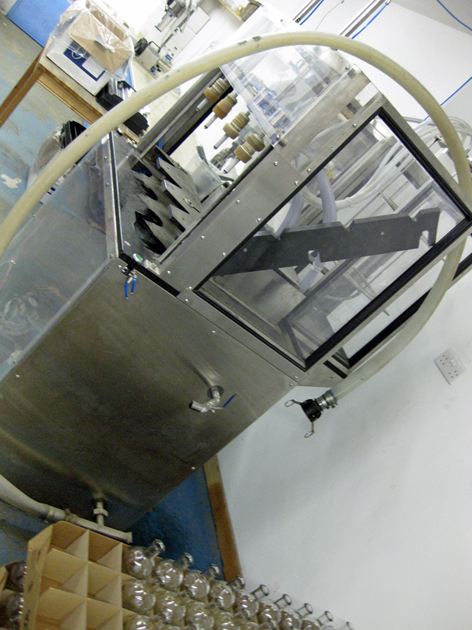 June 16: the "100% Islay Inaugural Release" is released. Following on from previous Kilchoman releases, all of which were made from malt from Port Ellen Maltings, this is the first time Kilchoman has brought out whisky that reflects the credo of a farm distillery. From growing the barley, malting, kilning, mashing, fermenting, distilling, storing and bottling, all the production steps were carried out on site. "From barley to bottle" as the distillery slogan says. The release is a vatting of over 3 year old fresh and refill Bourbon barrels.