New Limited Release: STR Cask Matured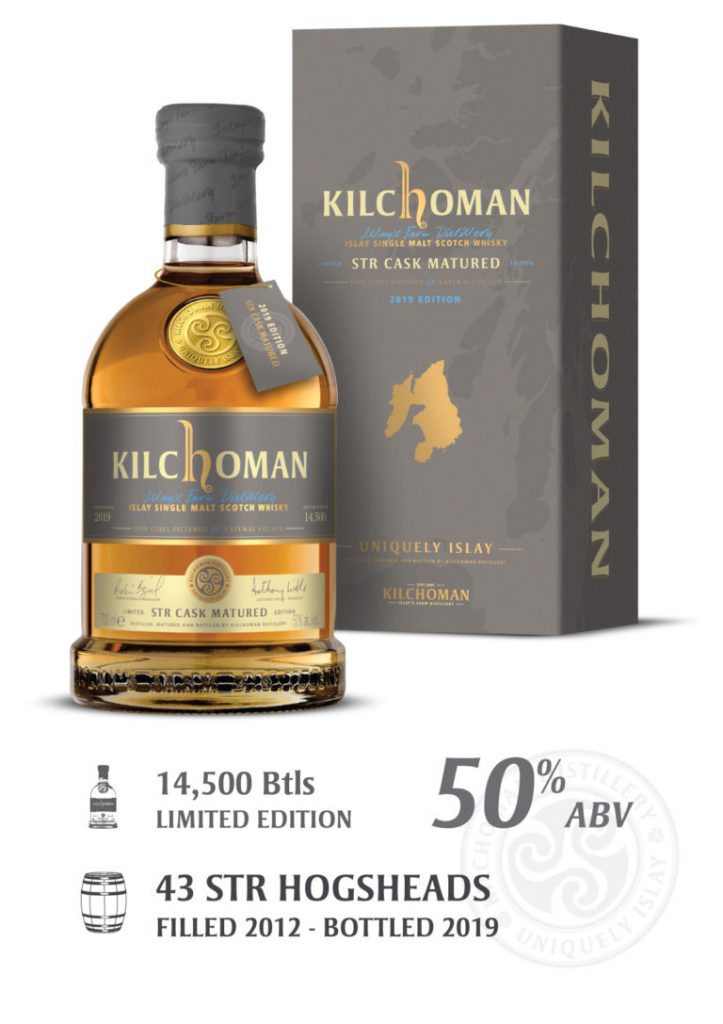 For May 8, 2019, Kilchoman announces the release of a completely new limited bottling, the "STR Cask Matured". The STR Cask – the letters stand for Shaving, Toasting and Re-Charring – is an invention of James Swan, who unfortunately passed away far too early. As an expert and consultant, Swan had a decisive influence on the planning and operation of Kilchoman Distillery in its early years.
The inner surface of used red wine casks is first shaved to create a new surface of fresh oak wood with low red wine saturation. This leads to a more subtle red wine note of the whisky stored in this cask than is the case with unprocessed red wine casks. The inner surface is then toasted, i.e. heated over a fire made from oak chips obtained from used cask staves. This leads to a caramelisation of the sugars and vanilines contained in the fresh wood. Finally, the cask is then burnt out (re-charred) to ensure a high level of flavour extraction from the wood.
Anthony Wills selected 43 STR Hogsheads for the release, which had been filled in 2012. The whisky was bottled at 50% abv.