Dr James Swan has died
On 14 February 2017, the renowned Scotch whisky expert Dr James Swan passed away suddenly and unexpectedly in Edinburgh at the age of 75. Jim Swan was a scientist and consultant who applied his unrivalled knowledge of whisky to the planning and commissioning of numerous new distilleries in Scotland and around the world.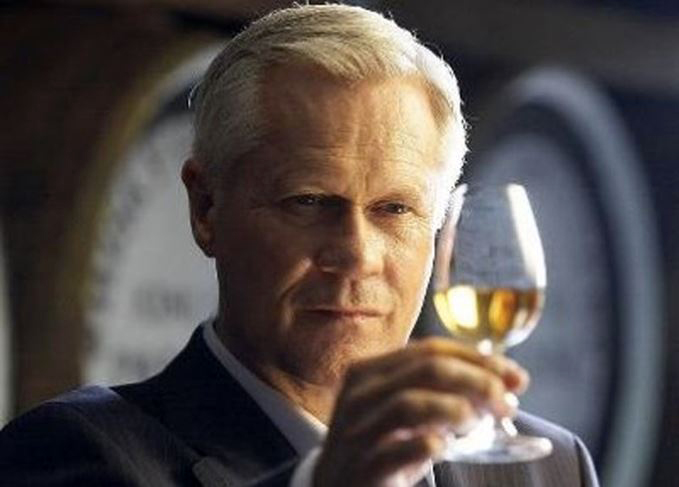 In his function as "Whisky Consultant", he had an immense influence on the planning and construction of the Kilchoman distillery. For example, he designed the shape and size of the stills, set the parameters of the fermentation and distilling regime, all with the aim of achieving a relatively light-bodied, fruity and fast-maturing whisky, as specified by Anthony Wills. In addition, he was Anthony Wills' most important advisor on all matters relating to the operation of the distillery, including the cask programme, and through his extensive contacts in the whisky industry managed to get the renowned Buffalo Trace distillery in Kentucky to accept Kilchoman as a buyer for its casks. Anthony Wills repeatedly referred to James Swan as his most important mentor. So it is not surprising that James Swan's signature adorned the labels of many early Kilchoman bottlings.
After graduating in applied chemistry from Heriot-Watt University in Edinburgh, he began his scientific career at the well-known Arthur D. Little Research Institute in Inveresk, East Lothian.
Following groundbreaking work on the control of haze formation in bottled whiskies, a research consortium was formed by a number of independent Scotch whisky companies. The team worked across Scotland in malt and grain distilleries and James Swan became a specialist in distillation, spirit stability and maturation of Scotch whisky.
In 1974, the team was bought out and became Pentlands Scotch Whisky Research Ltd, based in Edinburgh. Here he worked primarily as an expert in gas chromatography and the sensory analysis of Scotch whisky, collaborating with numerous distilleries and bottling plants throughout Scotland.
In the 1970s and 1980s, James Swan led research programmes funded by the EU and the UK government, publishing his findings on the compounds that contribute to the peatiness of Scotch whisky. He also co-authored a paper on the flavour vocabulary of Scotch whisky, which led to the development of the Whisky Flavour Wheel. In 1988, he completed a PhD on the maturation of whisky at Heriot-Watt University.
In 1993, Dr Swan, together with Dr Harry Riffkin, bought the renowned Tatlock & Thomson company in Glasgow, helping to turn it into an internationally recognised analysis company for the wine and spirits industry.
In the late 1980s and 1990s, Dr Swan focused on how to optimise the seasoning and toasting of the oak to produce the best casks and improve whisky quality. With Glenmorangie, he pioneered some of the earliest experiments in whisky finishing, the process of improving a mature whisky by transferring it to a second cask. He was also a leading participant in the International Barrel Symposiums in Missouri in the late 1990s.
One result of this research into whisky maturation was the STR Cask (Shaved, Toasted and Re-charred cask), which he invented – a specially reconditioned ex-red wine cask that later enjoyed great success not only at Kilchoman but also at the other distilleries overseen by James Swan.
In 2002, Dr. Swan founded his own consulting company "Dr. James Swan Food and Drink" and became highly sought after for new distillery projects from Taiwan to the USA and in his home country. In addition to Kilchoman Distillery, notable projects include Penderyn in Wales, Kavalan in Taiwan, Cotswolds and The London Distillery Company in England, Victoria Caledonian in Canada and, more recently, Clydeside Distillery in Glasgow and Lindores Abbey in Fife.
Dr Swan was a Fellow of the Royal Society of Chemistry and was awarded a Fellowship of the Institute of Brewing and Distilling. In 2005, he was named Pioneer of the Year by Whisky Advocate magazine, and subsequently his distillery clients' whiskies have won numerous prestigious awards.
Kilchoman founder Anthony Wills wrote on James Swan's passing: "Everyone at Kilchoman is immensely sad to hear of Jim's death. One of the best bits of advice I had when setting up the distillery was to get Jim involved. I knew the style of whisky I wanted to produce and thought I knew the problems I was going to face but I'm not sure I would have succeeded without Jim's wealth of knowledge. He designed our stills, was always available to assure me that I was doing a good job and giving me the confidence I needed in those early days. He was here during the first spirit runs and on trying the spirit, he smiled and said 'if you look after this you could bottle it after 3 years' and we haven't looked back since.
Jim's continued support has played a massive part in Kilchoman's success and I will always be very grateful for his contribution. Quiet, unassuming and irreplaceable, he became a dear friend to the Kilchoman family."