Timeline 2016
January: Renovation work on the malt Floor
In February 2016, a new bottling has been released exclusively in Germany, the "Small Batch for Germany PX Finish & Oloroso". For this release, two Bourbon Barrels bottled on 4.11.2010, which received a PX Finish after 5 years of maturation, and one Oloroso Sherry Cask, the contents of which were distilled on 1.9.2011, were married to each other and bottled on 28.1.2016. The yield was 894 bottles with an alcohol content of 58.2%.
February: Kilchoman distillery announces to be rolled out "Sanaig", its sherry cask-influenced NAS malt, as part of its core range following a trial in select markets in 2015. "Sanaig", named after an inlet north west of the distillery, will join "Machir Bay" as the distillery´s core range. "Sanaig" has a heavy oloroso cask influence in contrast to the predominantly ex-Bourbon cask-matured "Machir Bay".
To highlight the contrasting characters of the two main expressions, the packaging for each will now feature a "cask influence bar". "Kilchoman Sanaig" was initially launched in 2015 in France, Germany, Belgium and Holland, but will now be rolled out across all the brand's markets, including the US, Canada, UK, Sweden, Taiwan, Russia and Poland. Anthony Wills said: "Sanaig represents another significant step forward for Kilchoman; it is important to be able to offer customers consistently available releases. Until now Machir Bay has been performing that leading role, Sanaig will now share the spotlight."

March: Bryony Boyd is appointed as the new Visitor Centre Manager. She was previously employed as a tour guide at Laphroaig for five years. As one of her first steps, she and the entire Kilchoman crew visited the visitor centres of other distilleries to get an idea of how others work and what could be done better at Kilchoman.
March, 27: Distillery manager John MacLellan passed away on Easter Sunday following a battle with prostata cancer. A high loss for Kilchoman and to all that knew him. His family has started a tribute fund in John´s name, with the aim of raising £5.000 for the Beatson Cancer Charity, which aided John in his final months.
April 7: This year's edition of "Loch Gorm" is released. On this day for the first time online at the distillery shop (for £65.40), shortly afterwards at the retailers. 17 First and Refill Oloroso casks, all more than 6 years old, were married for this bottling. This oldest "Loch Gorm" to date has also been given a redesigned packaging: the lower part of the packaging shows a view over the lake that gave the name to the release.
May 12: the 6th edition of "100% Islay" is available from this day on for £ 72 in the distillery's webshop. Distilled in 2010 it is aged for over 6 years in First and Refill Ex-Bourbon barrels.
23-26 May 2016: Kilchoman will once again be hosting a number of special events as part of Fèis Ìle 2016: Guided tours with Anthony, George and James Wills, Farm Tour, Masterclasses, Blind Nosing Competition and much more. The highlight of the week is the Kilchoman Open Day on Thursday 26 May with BBQ and live music from the Islay Pipe Band, among others.
This day will also see the release of this year's Fèis Ìle special bottling, a single cask release of Oloroso Sherry Butts No. 429/2007 – at 8.5 years, the oldest sherry bottling ever released by Kilchoman.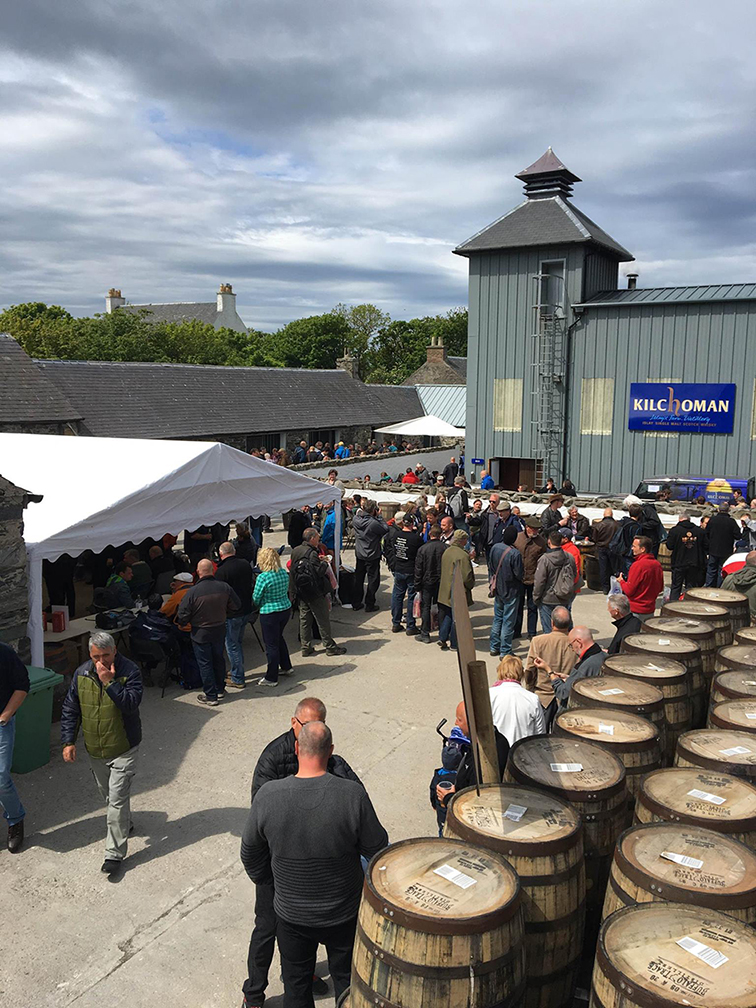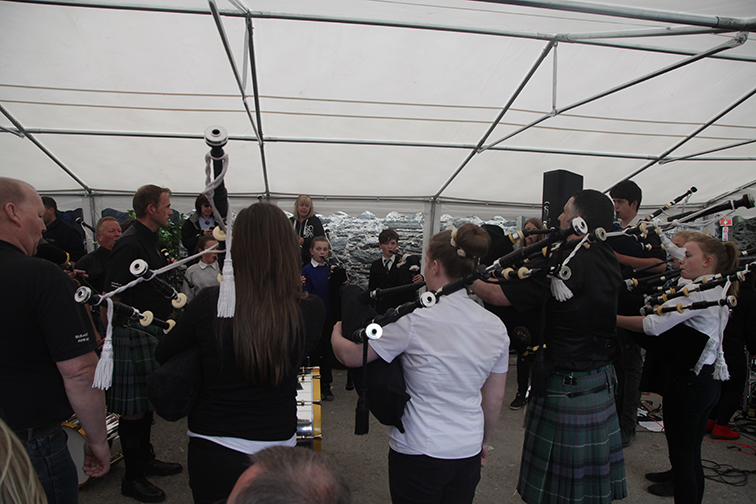 September 7: the "Sauternes Cask Release" is released. Distilled at the end of 2010 / beginning of 2011, the whisky was matured for over five years in French Sauternes casks. Bottled were 6,000 bottles with an alcohol content of 50% abv. As with the "Port Cask" and "Madeira Cask Release" of previous years, this is a fully matured whisky and not a Sauternes Cask finish.
Anthony Wills wrote about this: "Although only making up a small part of our range, full term wine cask maturation in Port, Madeira and now Sauternes has produced fantastic results. The combination of peat smoke, fragrant Kilchoman spirit and full maturation in fresh Sauternes casks makes for a truly unique single malt."
September 26: Following the "Original Cask Strength Release" of 2014, Kilchoman presented a very special barrel maturation with the 2nd edition of the series: a "Quarter Cask Release". Quarter Casks, as the name suggests, are only a quarter of the size of a 500-litre cask. The significantly larger surface area of the cask compared to its volume results in more intensive contact with the wood of the maturing distillate. For this reason some distilleries like to use Quarter Casks for finishing. For the present "Original Cask Strength – Quarter Cask Matured Release" 95 casks from 2010 were bottled with an alcohol content of 56.9%. This resulted in a yield of 12.000 bottles. The age of the whisky is indicated on the packaging as over 6 years old, but since the casks were filled in early October 2010 and emptied in September 2016, the whisky is actually almost 6 years old.
Anthony Wills wrote about this release: "The Original Cask Strength releases allow us to show off Kilchoman at its natural powerful best. By bottling at cask strength, without chill filtering or colouring, the natural full bodied texture and character of the single malt shines through on both the nose and the pallet."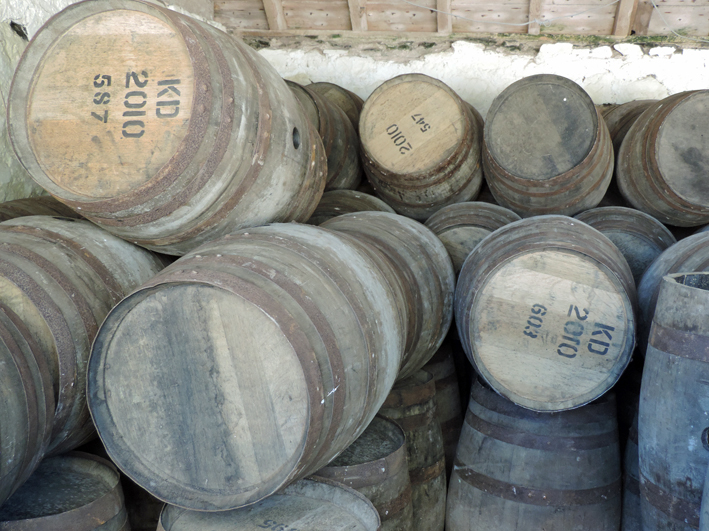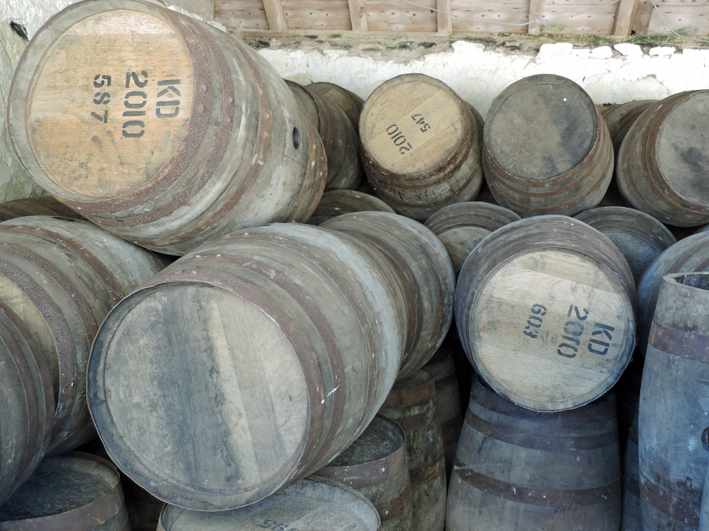 26 September to 9 October: USA East Coast Tour. This year, for the first time, the annual marketing tour leads to the USA. James and Peter Wills, the sons of Kilchoman founder Anthony Wills, travel in their Kilchoman Landrover from Boston through the US states of Connecticut, Rhode Island, New York, New Jersey, Delaware, Pennsylvania, Maryland and all the way to Washington DC, conducting numerous tastings along the way.
There was a Machir Bay at cask strength bottled for the tour again as a limited and exclusive tour bottling of 840 bottles.
November 14: the 5th edition of the "Club Release" reserved for Kilchoman Club members is available on that day for £109.50 from the distillery's webshop. The special feature of this year's edition is not due to a special cask maturation but to its age: Anthony Wills chose two of the few remaining casks from 2006 – a 1st fill bourbon barrel and a sherry butt – and married them together. Bottled in cask strength (57.0% alcohol), the edition is 900 bottles. After some private cask releases and a single cask for Belgium, Kilchoman can now present its first own 10 years old bottling.