»Uniquely Islay« Series for Germany announced
The new German Kilchoman importer Hanseatische Weinhandelsgesellschaft Bremen announced a series of nine single cask bottlings exclusively for the German market under the name Uniquely Islay – An t-Earrach 2020.

These are the individual bottlings:
.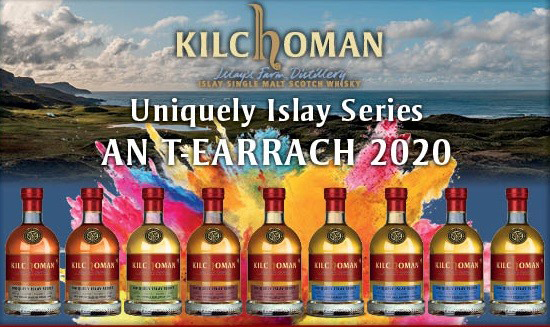 .
Nine single cask releases in one fell swoop! Compared to the past, the German market is virtually flooded in terms of Kilchoman single cask bottlings. This promises many hours of pleasure! Experience shows that the maturation of Kilchoman spirit in Madeira and STR casks always yields really delicious results, a "match in heaven" so to speak, 100% Islay Kilchomans are among our favourites anyway and bourbon cask maturations of different ages should also be interesting to compare.
One point of criticism, however, is the high price level. Various whisky dealers already offer the complete series for over 1.000 euros. The majority of our readers will probably not be able or willing to afford that, and so some critical voices can already be heard in the whisky forums.
From our point of view, however, there are few reasons to buy the series as a whole, except for absolute complete and "number" collectors, especially since many whisky shops offer the bottles individually (usually for a little over 100 euros per bottle). Several cask varieties are represented several times and also otherwise the series has no "inner logic" or additional benefit that goes beyond the purpose of offering a large number of delicious single cask bottlings. So there is no cross-section of the Kilchoman oeuvre or the like, important cask types are missing completely and unusual, still rare bottlings are not represented either. But as I said, that was probably not the intention of this series.
Kilchoman lovers are now offered the opportunity to choose from a large number of bottlings and enjoy the ones that interest them.