Kilchoman Calvados Single Cask Finish for DrankDozijn "Ubhal"
The well-known Dutch online spirits retailer drankdozijn (D12) has now already released its fifth Kilchoman Single Cask Release. After "Blond" and "Auburn" at the end of 2020, "Lava" in the middle of 2021 and "Añejo" at the end of 2021, the current bottling was named "Ubhal".
It is one of the still quite rare Kilchoman Calvados cask finishings. Our readers who speak Gaelic will have guessed this, as "ubhal" means "apple" in Gaelic. The whisky was first matured for over 6 years in an ex-bourbon barrel and then finished for 17 months in a Calvados cask. This is the longest Calvados finishing period of a Kilchoman whisky available so far. Comparisons can be made in particular with the previous front-runner, the 322/2014 cask bottling released in May 2022 within the Uniquely Islay Series – An t-Earrach 2022 with a finishing period of 15 months.
The bottles regularly cost €112.95, but at the moment you can still buy them at the special price of €97.95.
.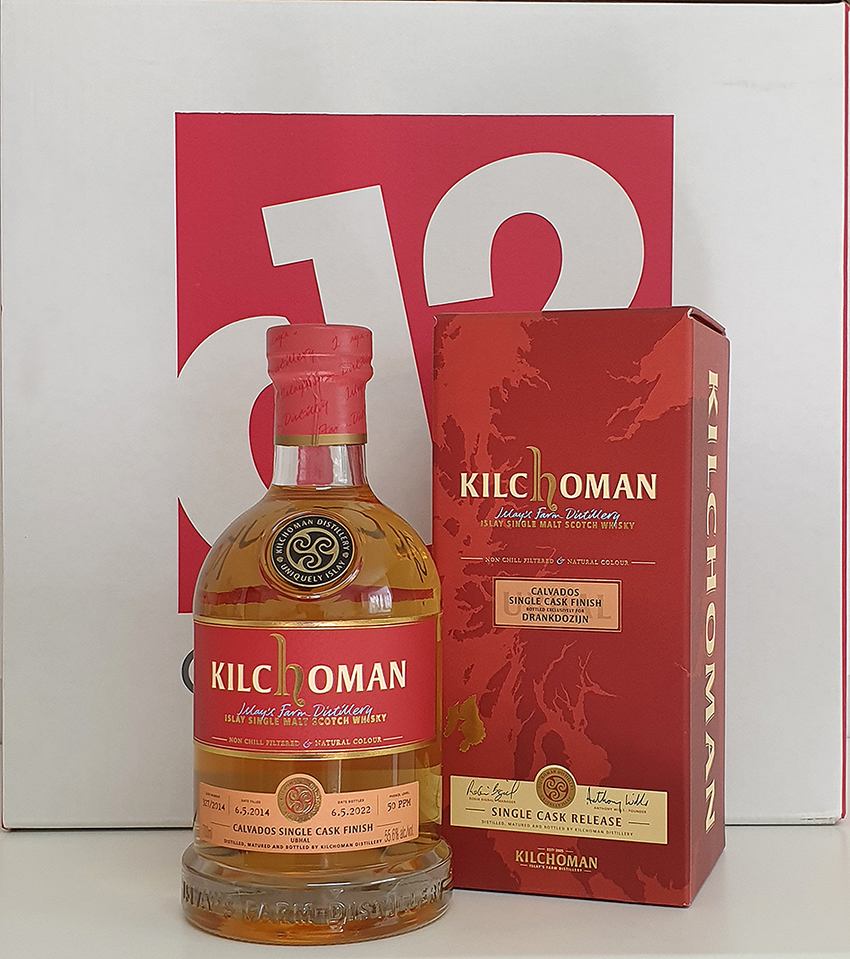 Cask No.: 327/2014
Cask type: Ex-Bourbon Barrel, Calvados Cask Finish
Date Filled: 6.5.2014
Date Bottled: 6.5.2022
Age: 8 yo
Strength: 55,6 % abv
Phenol level: 50 ppm
Number of bottles: 248
Bottle volume: 0,7 l
Barcode: 5 060210 706074
Market: The Netherlands