Kilchoman Calvados Double Cask Finish 136 & 137/2011 for The Distillery Shop
A new Distillery Exclusive Release – a Calvados Double Cask Finish – has been available at the distillery's visitor centre for a few days. Double Cask Finish means that the contents of two bourbon barrels are finished in a 400 litre Calvados cask. Kilchoman has used this process several times in the past with Armagnac casks. Since the 400 litre Calvados and Armagnac casks are exactly twice the size of an American Standard Barrel, this is a very obvious procedure.
In this case, the whisky was first matured for more than 10 years in the two bourbon barrels No. 136/2011 and 137/2011 (the number of the latter was forgotten on the label) and was then finished for 11 months in a Calvados cask.
Update: Samples of this bottling were also included in the Tasting Pack of the Christmas Online Tasting with Anthony & George Wills on 28 December 2022, making the release accessible to a wider audience.
.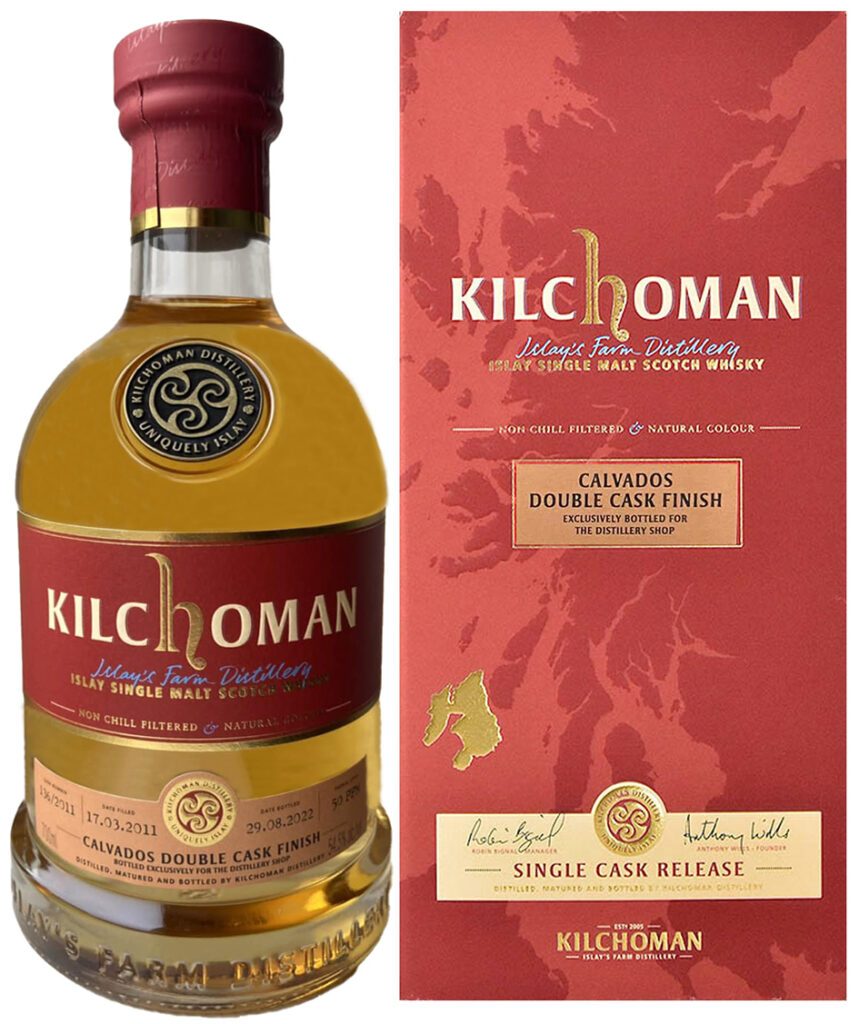 Cask Numbers: 136/2011, 137/2011
Cask type: 1st Fill Ex-Bourbon Barrels, Calvados Cask Finish
Date Filled: 17.3.2011
Date Bottled: 29.8.2022
Age: 11 yo
Strength: 54,4 % abv
Phenol level: 50 ppm
Number of bottles: 484
Bottle volume: 0,7 l / 0,02 l
Barcode: 5 060210 706517
Distribution: Distillery Shop exclusive
.
.