Kilchoman Ruby Port Quarter Cask Finish 491A/2013 for Verhaar released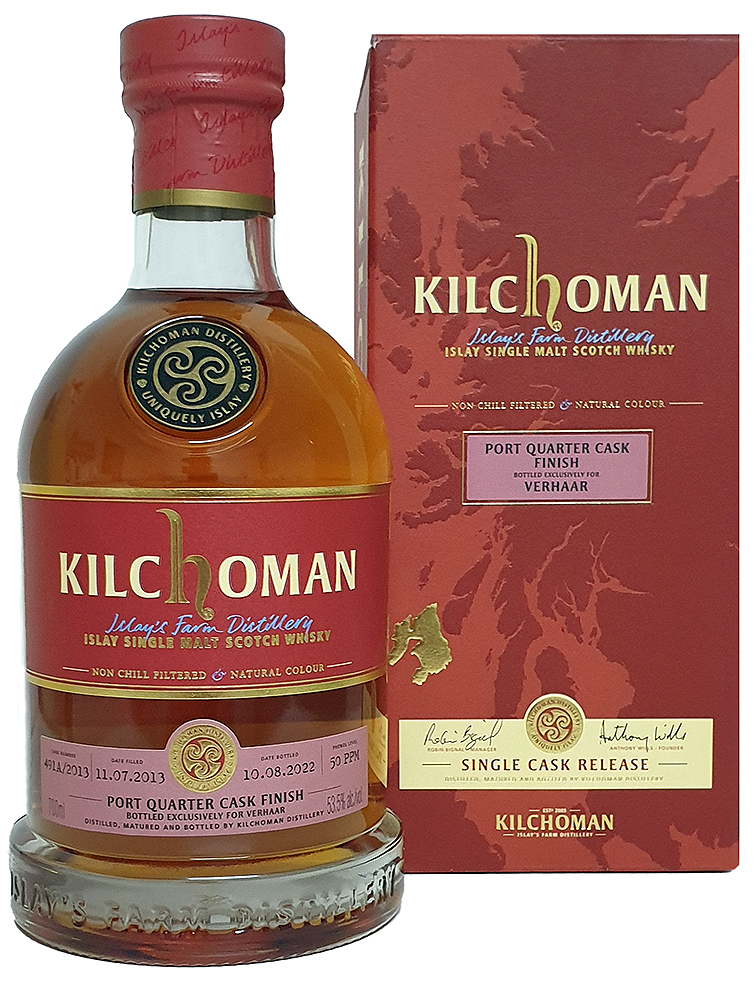 In October 2021, the three Dutch spirits shops Verhaar, Van der Hejden and Woudenberg released a Ruby Port Quarter Cask Finish in their joint series The Whisky Trinity. Kilchoman's Port Quarter Cask finishing process involves decanting the contents of a bourbon barrel into two Port Quarter Casks half the size of the bourbon barrel and maturing them for a few more months. The bottling at that time was Cask No. 491B/2013, i.e. the second half of bourbon barrel 491/2013.
Now, one of the three parties involved, Whisky- en Wijnhandel Verhaar from Bilthoven, has also released the other half with cask 491A/2013. The former bottling had a Port Quarter Cask finishing time of 7 months after more than 7 years of maturation in a fresh Bourbon barrel, the current one is exactly one year longer with 19 months. This offers all Kilchoman fans a unique opportunity to compare Port Quarter Cask maturations: Whisky from the same bourbon barrel, decanted on the same day and then finished for different periods.
.
Cask No.: 491A/2013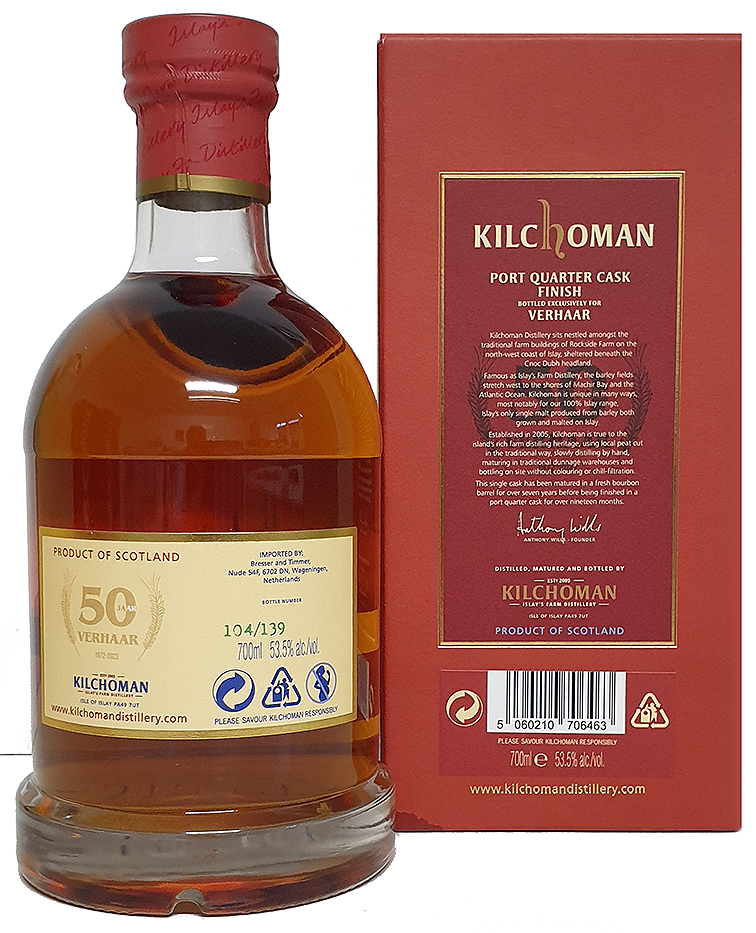 Cask type: 1st Fill Ex-Bourbon Barrel, Ruby Port Quarter Cask Finish
Date Filled: 11.7.2013
Date Bottled: 10.8.2022
Age: 9 yo
Strength: 53,5 % abv
Phenol level: 50 ppm
Number of bottles: 139
Bottle volume: 0,7 l
Barcode: 5 060210 706463
Market: The Netherlands