Kilchoman STR Single Cask Finish 743/2013 for Al. Capone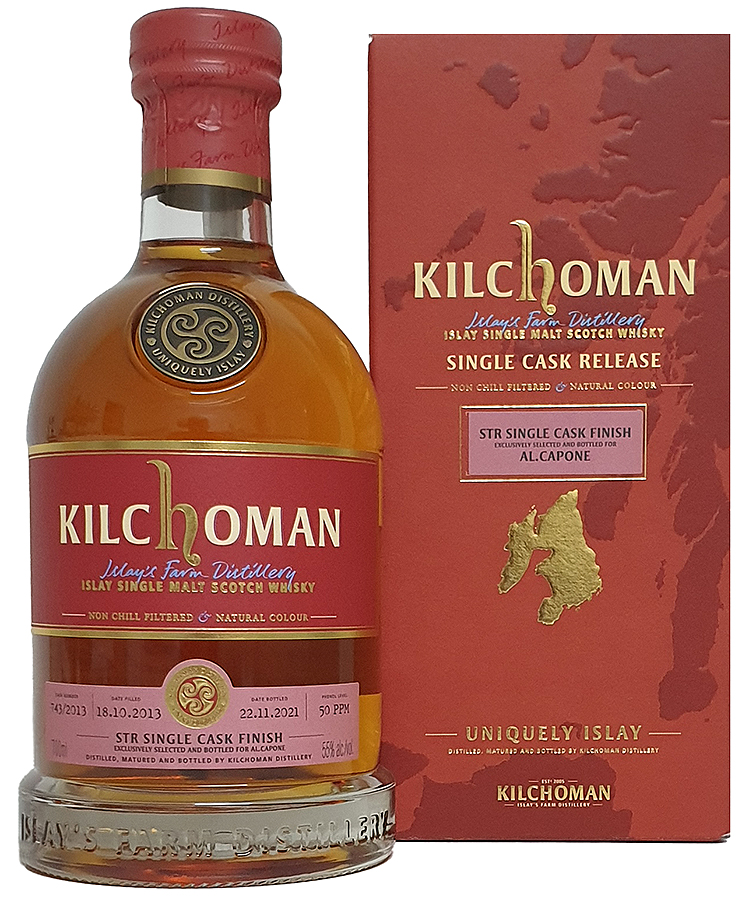 Al. Capone (Alkohole Capone) is a fast-growing Polish spirits chain. As part of a series of 10 single cask bottlings from various distilleries, they have now brought out their first Kilchoman release as Cask 5 / 10.
The whisky was matured for over 7 years in an ex-bourbon barrel and then finished for 10 months in an STR cask (shaved, toasted and re-charred red wine hogshead).
.
Cask No.: 743/2013
Cask type: Ex-Bourbon Barrel, STR Cask Finish
Date Filled: 18.10.2013
Date Decanted: 21.1.2021
Date Bottled: 22.11.2021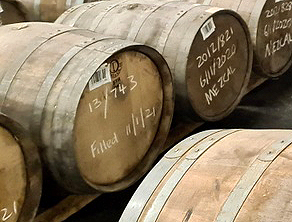 Age: 8 yo
Strength: 55,0 % abv
Phenol level: 50 ppm
Number of bottles: 235
Bottle volume: 0,7 l
Market: Poland
.