Live Tasting on Friday, 3rd April
With the 3rd edition of the series of online tastings launched in times of the Corona crisis, in which Anthony Wills tastes live Kilchoman whiskies and tells many new and interesting stories from the distillery, the format of the series has been significantly expanded. In addition to Instagram, the tastings can now be followed live via Facebook and Twitter, and tasting packs of the tasted whiskies can be purchased in advance via the distillery's homepage. This not only allows the Kilchoman fan to taste the whiskies in parallel with the online tasting, but also makes some very rare single casks accessible. And already the first tasting pack for 3rd April is a real treat:
All single casks samples, and the Cognac Finish is a Kilchoman world premiere. The "Sanitiser" can of course also be used to disinfect your hands, but we recommend oral application! Tasting the extremely fruity Kilchoman New Make is a rare and delicious opportunity!
Update: As the 70 tasting packs were sold out within minutes, Kilchoman has announced a significant increase in quantity for the next scheduled tasting on April 10.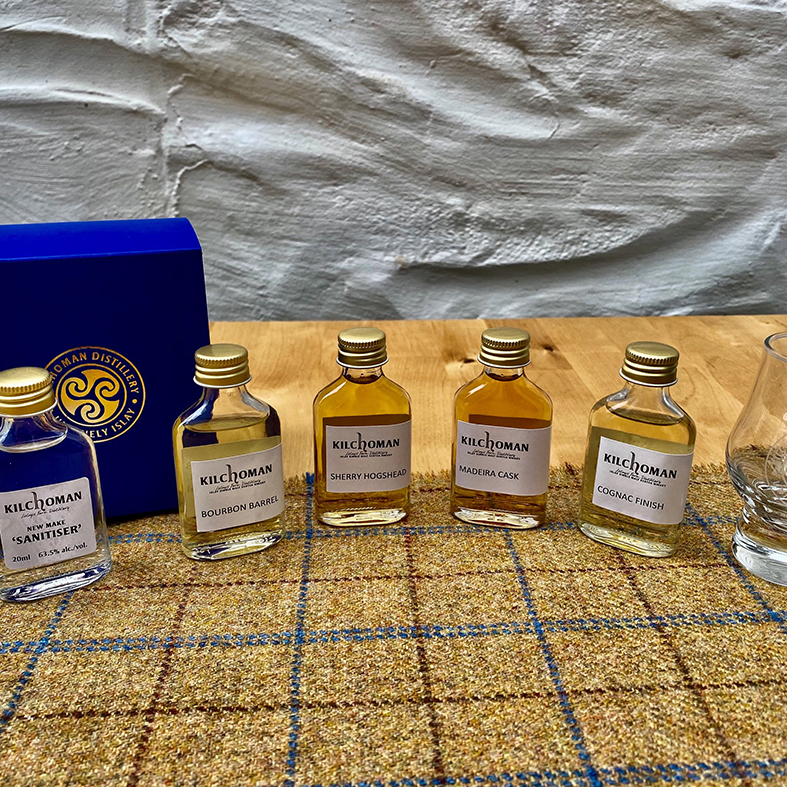 .