Kilchoman Am Bùrach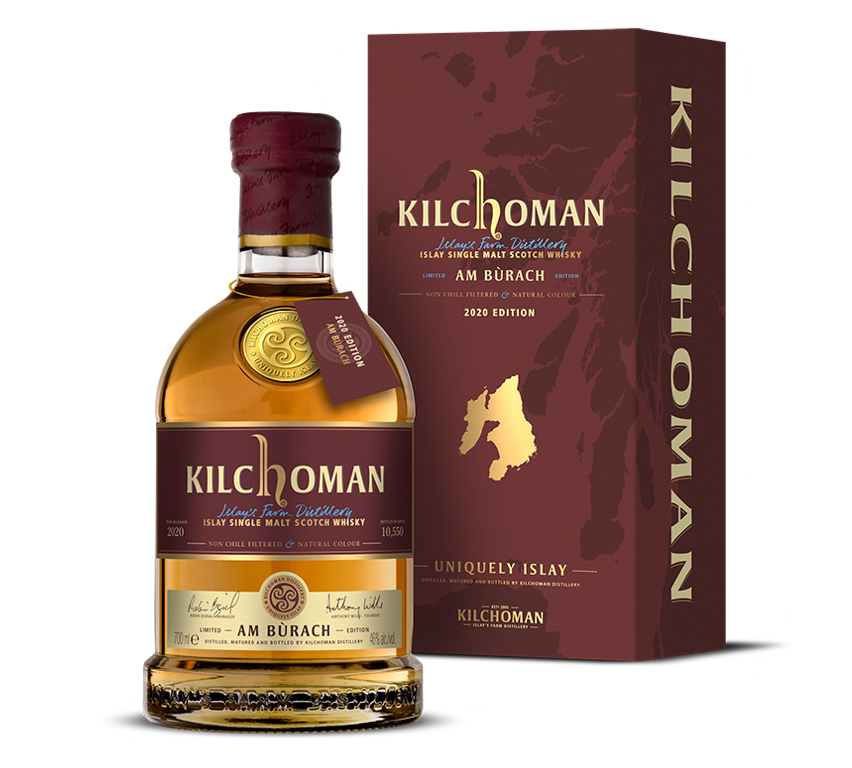 Cask type: Bourbon Barrels, Oloroso Sherry Casks, Port Casks
Vintage: 2009-2011
Bottling Date: 05 & 06/2020
Age: 9 yo
Strength: 46,0 % abv
Phenol level: 50 ppm
Number of bottles: 10.550
Bottle size: 0,02 l /0,7 l / 0,75 l
Bottle codes:
AB 15.05.20 20/49
AB 18.05.20 20/49
AB 25.05.20 20/49
AB 03.06.20 20/49
Distribution: worldwide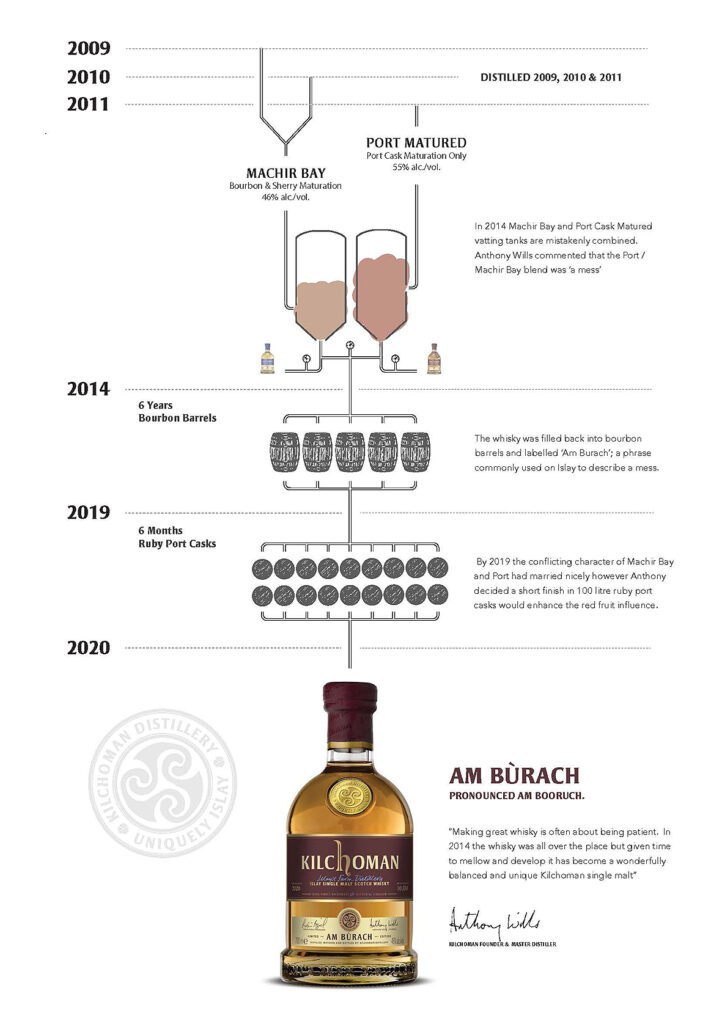 .
On May 28th, the Kilchoman Open Day at the virtual Fèis Ìle 2020, Kilchoman released the second Limited Edition of 2020: Am Bùrach. It had previously been presented at the online tastings on 10 April and 20 May.
Behind the mysterious sounding name is the story of an accident. In 2014, an operating error on the valves of the two vatting tanks used by Kilchoman to marry the casks of the major releases caused the contents of the two tanks to mix. One was currently holding a batch of Machir Bay, the other was holding Kilchoman's first Port Wine Release announced for 2014. Anthony Wills was anything but enthusiastic about the incident, his "what a mess" was translated into Gaelic by General Manager Islay Heads as "Am Bùrach", giving the whole thing at least a poetic sounding name. Anyway, this involuntary blend was of course too good to be thrown away and so it was decided to fill it back into bourbon barrels and store it again to decide later what to do with it. By the way, the Port Wine Release was released in 2014 in a much smaller edition than announced, obviously there weren't that many port wine barrels left now.
After 6 years of storage Anthony Wills found that the conflicting character of Machir Bay and Port had married nicely. However, he decided a 6 month finish in 100 litre Ruby Port casks to enhance the fruity character.
.
Tasting Notes: Online Tasting on 10 April 2020: Kilchoman Am Bùrach, 46%, Cask No. 4060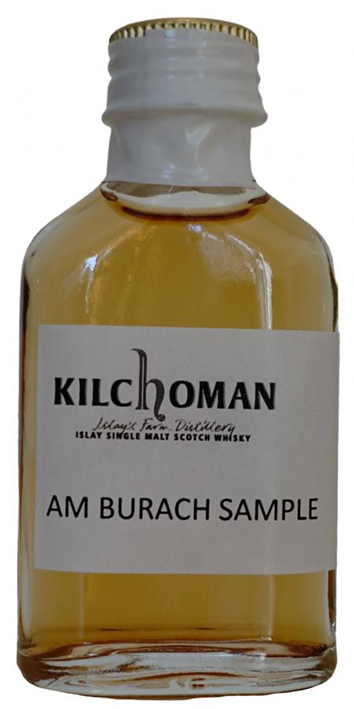 Nose
Surprised with floral notes: cut flowers, spring meadow. But also a lot of peat smoke, warm tar cardboard and salt. Apricot wedges grilled over time, peach and passion fruit juice, oranges.
Taste
A comparatively strong and full start for 46%. Intense smoke, apricots, peaches. Less floral than on the nose. Tart herbs interacting with the fruits. Yeast dough, dark chocolate, freshly ground espresso beans.
Finish
The strong smoke keeps it in the mouth for a long time. But it's not all just smoke (or warm tar), no, the fruits from the nose and from the palate come into their own. Delicious.
Even as a small sample, it really makes you want more. Fruit and smoke are well coordinated, youth only flashes a little here and there. (Tasting Notes by Archer)