Sales launch of Madeira Cask 2021 Edition postponed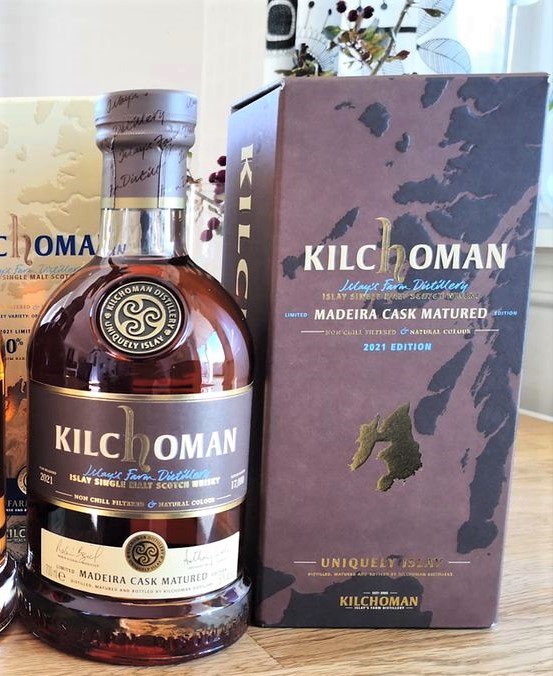 After a first Madeira Cask Matured Edition had already been released in 2015, Kilchoman had announced another Madeira Cask Release for autumn 2021 as the last of the four annual limited releases. For this edition, 46 fresh Madeira Hogsheads filled in May 2016 were selected and married together. The whisky is therefore 5 years old.
The sales launch now had to be postponed, as the Kilchoman distillery is facing a massive problem with the delivery of empty bottles thanks to Brexit and COVID. Similar problems have already been heard from other distilleries and whisky companies, and the pictures of empty supermarket shelves and long queues in front of petrol stations in the UK went around the world.
To the confusion of Kilchoman fans, who are nowadays connected worldwide via social media such as the Facebook Kilchoman Appreciation Society, bottles of this release could already be bought in some countries, for example in Sweden. Kilchoman explained this by saying that quotas for individual countries had already been filled and shipped before the bottle problem arose… Kilchoman wants to announce the official worldwide sales launch as soon as possible.
Update 27.10.2021: Kilchoman has announced that the Madeira Cask Release will be postponed to early 2022. It will be the first limited release of the year, i.e. before Loch Gorm.
.
.
By the way, kilchomania.com is also directly affected by the bottle problem. Our first Kilchomania Single Cask (No. 05/2006) was supposed to be bottled on September 17th. The labels were printed, the import to Germany was organised, then a few days before the bottling date we received the news that the bottling unfortunately had to be postponed due to a lack of empty bottles. We therefore decided not to have the cask bottled until the end of March 2022, because then we will be able to present the first 16 year old Kilchoman!