STR Finish Single Cask 628/2012 for Bresser & Timmer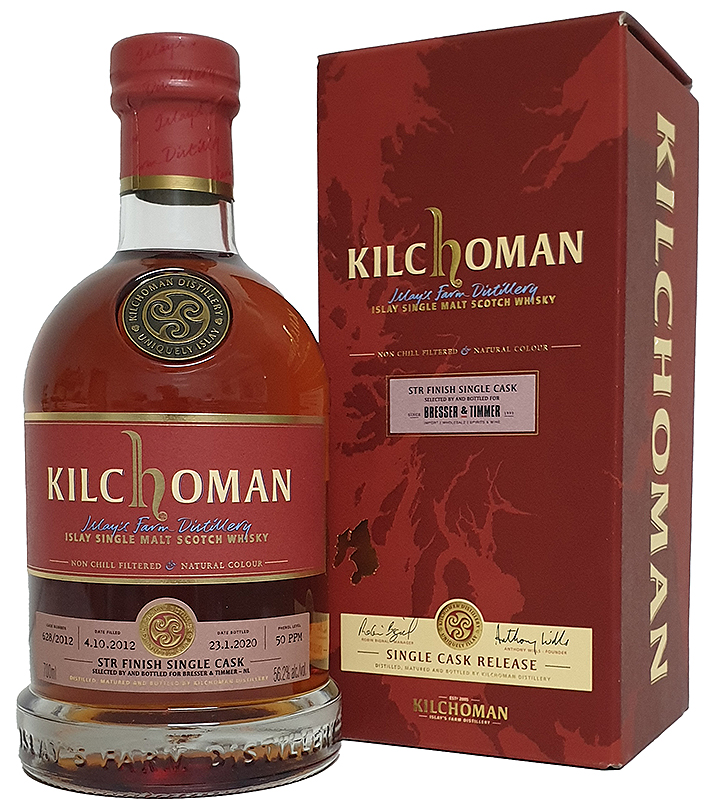 As one of the first new Kilchoman releases of 2020, Dutch importer Bresser & Timmer has just launched an STR-Finish Single Cask bottling.
It has been matured in a fresh bourbon barrel (No. 628/2012) for nearly 7 years before being finished in an STR cask (Shaved, Toasted and Recharred ex-red wine hogshead) for over 5 month.
After the "STR Cask Matured 2019 Edition" and the "Small Batch No. 1 for Belgium" with 25% STR content, there is now another opportunity to taste a STR cask matured Kilchoman.
.
Cask No.: 628/2012
Cask type: 1st Fill Ex-Bourbon Barrel, STR Cask Finish
Distillation Date: 4.10.2012
Bottling Date: 23.01.2020
Age: 7 yo
Strength: 56,2 % abv
Phenol level: 50 ppm
Number of bottles: 246
Bottle size: 0,7 l
Market: Netherlands
.
.