Kilchoman Sauternes Single Cask Finish – Wedding Cask selected by Łukasz Gołębiewski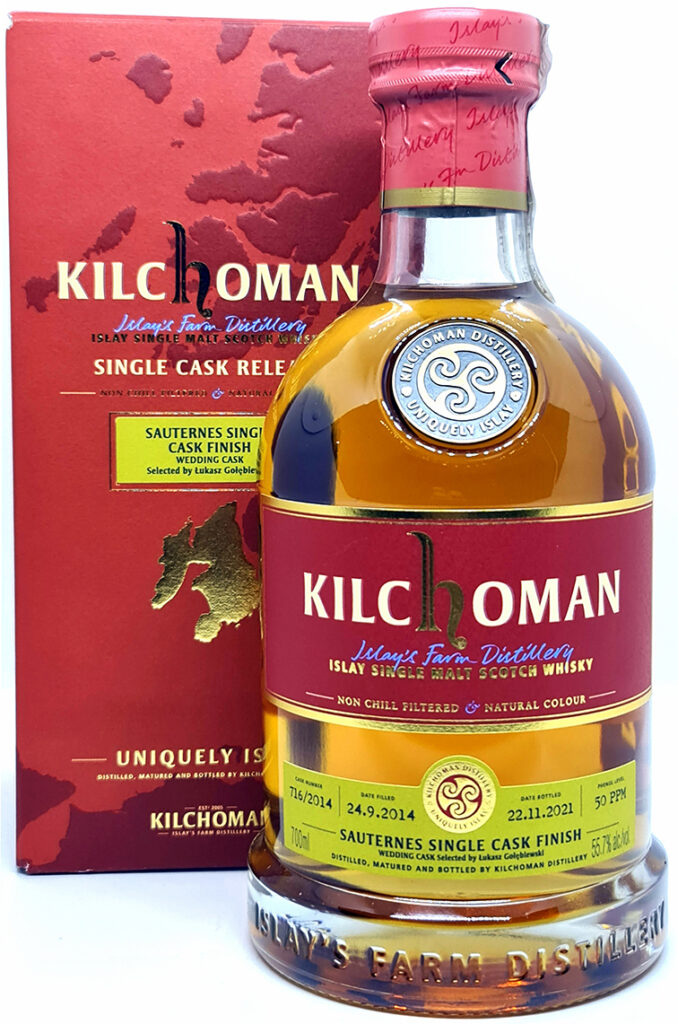 Some days ago a new bottling of a Kilchoman Sauternes Finish Single Cask was released by spirits.com.pl. The cask was selected by Łukasz Gołębiewski on the occasion of his wedding. Łukasz Gołębiewski is a well known Polish journalist and book author who is also editor-in-chief of spirits.com.pl and the spirits magazine Aqua Vitae
The whisky has been matured in a bourbon barrel for over six years before being finished in a fresh Sauternes wine cask for eleven month.
.
Cask No.: 716/2014
Cask type: Bourbon Barrel, Sauternes Cask Finish
Distillation Date: 24.9.2014
Decanting Date: 18.12.2020
Bottling Date: 22.11.2021
Age: 7 yo
Strength: 55,7 % abv
Phenol level: 50 ppm
Number of bottles: 241
Bottle volume: 0,7 l
Market: Poland
.