Kilchoman Bourbon Matured Single Cask 852/2013 for Taiwan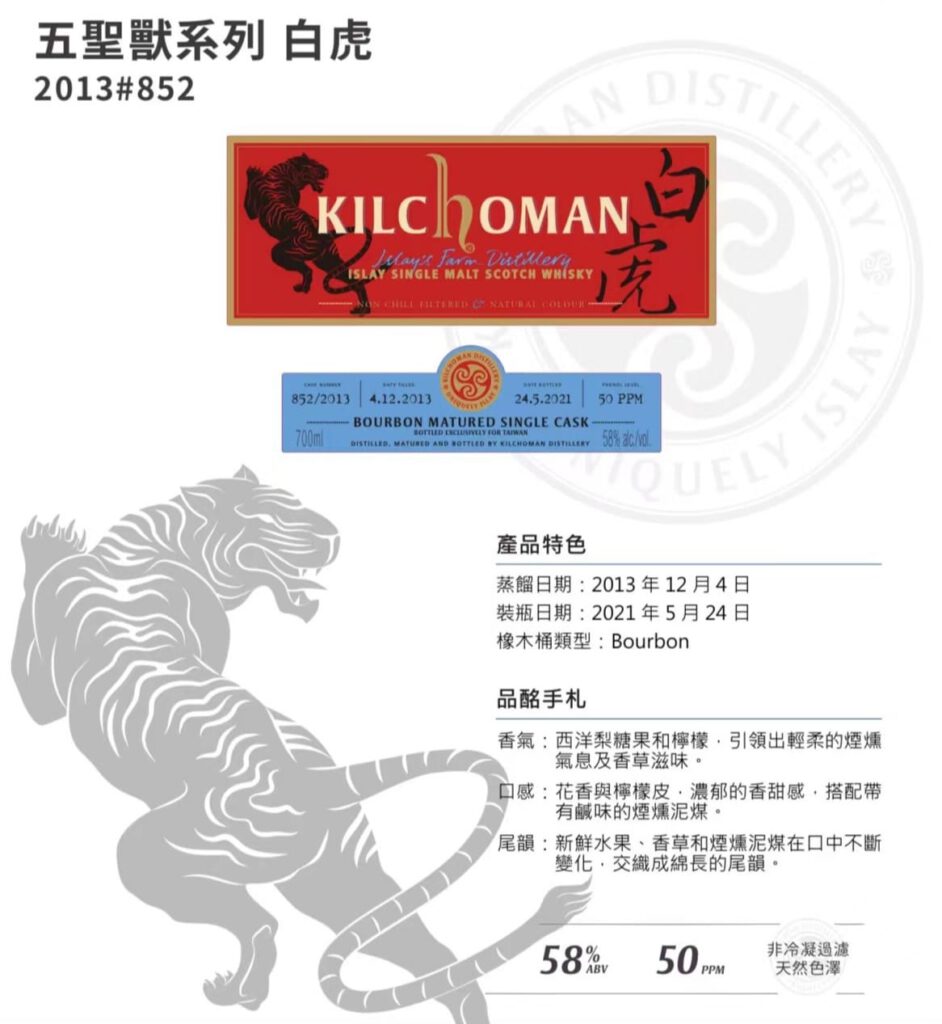 Cask No.: 852/2013
Cask type: Ex-Bourbon Barrel
Date Filled: 4.12.2013
Date Bottled: 24.5.2021
Age: 7 yo
Strength: 58,0 % abv
Phenol level: 50 ppm
Bottle volume: 0,7 l
Number of bottles: 258
Market: Taiwan
.
At the end of 2021, a series of five Kilchoman single cask releases dedicated to the "five sacred creatures" of Chinese mythology appeared in Taiwan: the Azure Dragon of the North, the White Tiger of the West, the Vermilion Bird of the South, the Black Tortoise of the East and the Quilin or Yellow Dragon of the Centre. The labels of the individual releases (two Bourbon Barrels, two STR Cask Finishes and one Pedro Ximénez Cask Finish) were decorated with images of these creatures.
This is the second bottling of the series, dedicated to the White Tiger of the West.
The Whisky was matured for over seven years in an Ex-Bourbon Barrel.