Kilchoman Sauternes Cask Finish 2018 Edition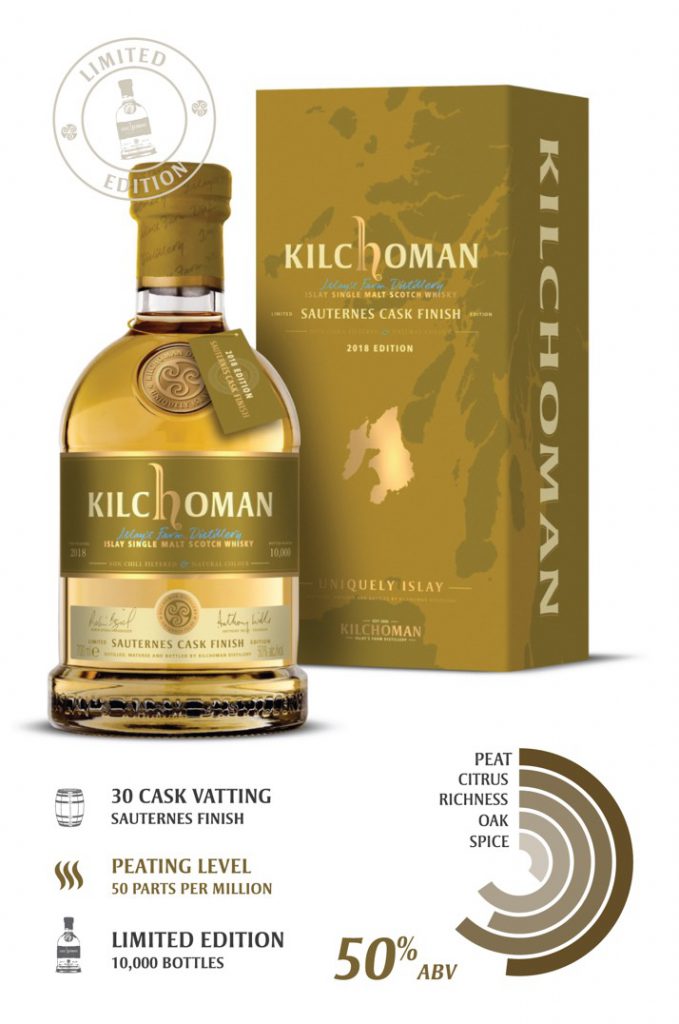 Cask type: 30 Bourbon Barrels, Finish in Sauternes Hogsheads for 5 month
Vintage: 2012
Bottled: September 2018
Strength: 50 % abv
Phenol level: 50 ppm
Number of bottles: 10.000
Bottle size: 0,7 l / 0,75 l
Bottle code: SCF 25.09.18 18/96
Distribution: worldwide
.
The "Sauternes Cask Finish 2018 Edition", released on October 1, 2018, is a vatting of 30 bourbon barrels from 2012, which were finished for 5 month in Sauternes Hogsheads.
The release is the latest edition of the limited releases from various wine casks that Kilchoman has launched since 2014. While the earlier representatives of the range were fully aged in Port, Madeira, Sauternes or Red Wine casks,
Anthony Wills said that the Sauternes wine finish was intended to be a slightly different approach, leading to a more balanced character between the floral notes of Sauternes casks and the vanilla and caramel notes of ex-Bourbon barrels.