Kilchoman Machir Bay Collaborative Vatting selected by The World of Single Malt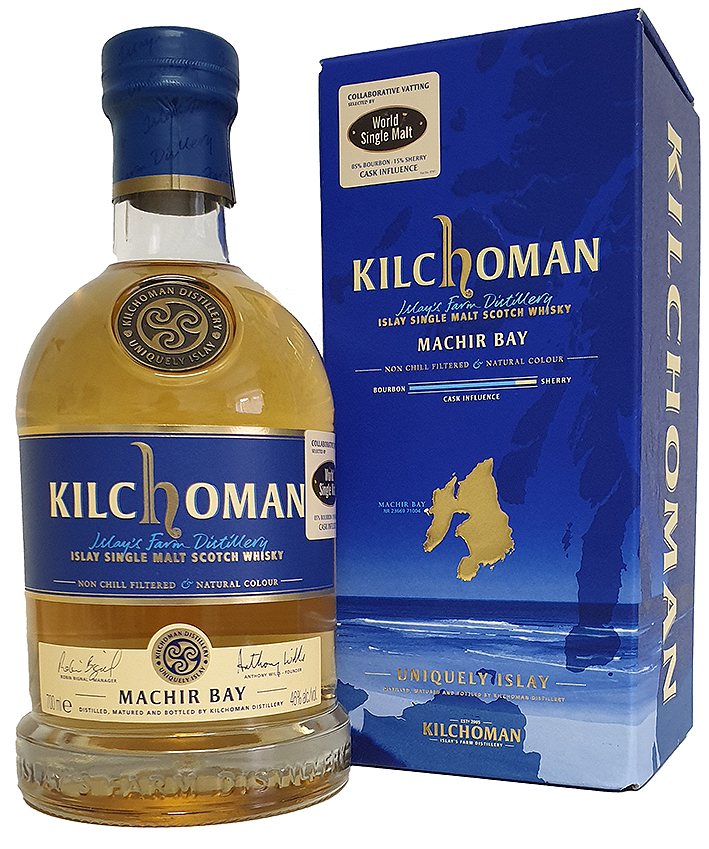 Fassart: Bourbon Barrels (85 %), Oloroso Sherry Casks (15 %)
Alter: NAS
Flaschenabfüllung: 22.6.2020
Alkoholstärke: 46,0 %
Phenolgehalt: 50 ppm
Flaschengröße: 0,7 l
Bottle-Code: MBA 22.06.20 17/20
Vertrieb: Deutschland
.
Seit Ende 2018 bietet Kilchoman lokalen Whiskyhändlern mit dem »Machir Bay Collaborative Vatting« eine Produktlinie für individualisierte Abfüllungen des Standard-Whiskies an.
Abweichend vom normalen Machir Bay-Oloroso-Sherryfassanteil von ca. 10 %, kann sich der jeweilige Händler bei den Collaborative Vattings eine von vier verschiedenen Varianten mit etwas abweichendem Anteil aussuchen: 5%, 7,5%, 12,5% und 15% Sherryfasswhisky. Die Kartons und Flaschen im normalen Machir Bay-Design werden mit einem individuellen Aufkleber des Händlers versehen.
The World of Single Malt entschied sich bei ihrer im Sommer 2020 erschienenen Abfüllung für den maximalen Sherryanteil von 15 %.