Kilchoman 100% Islay – 4th Edition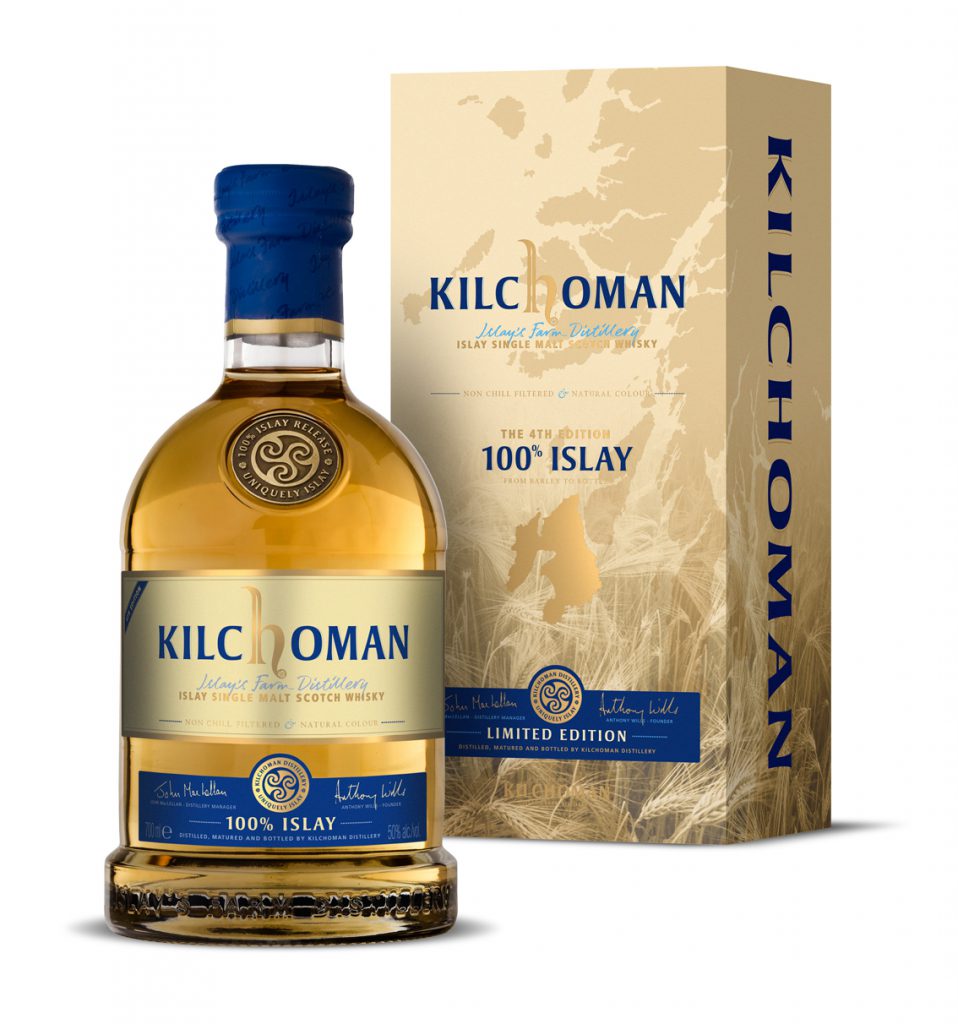 Fassart: 40 1st Fill Bourbon Barrels, 32 davon fünf Jahre alt, 8 vier Jahre alt
Fässer befüllt: ?
Flaschenabfüllung: 2014
Alkoholstärke: 50,0 % abv
Phenolgehalt: ca. 20 ppm
Flaschenanzahl: 12.000
Flaschengröße: 0,7 l / 0,75 l
Vertrieb: weltweit
Anmerkung: Auf der Rückseite der Schachtel ist falsch angegeben: »Over 5 years in a combination of fresh and refill bourbon barrels«. Der Layouter hat offensichtlich den (schon dort falschen) Satz des Vorjahres beibehalten und nur die Altersangabe von 4 auf 5 Jahre geändert.
.
Verkostungsnotizen:
Farbe: helles Gold
Nase: relativ dezente Torfrauchnase, dann frische Fruchtigkeit, gelbe gekochte Früchte (Birnenkompott), Erdbeere, Vanille, etwas Zitrus, dann auch Honig und Nuss, alkoholische Schärfe, auch etwas Holz/Gewürz (Möbelpolitur), kaum metallisch
Geschmack: zunächst etwas »leer«, aber recht ölig, dann fruchtig-süß (viele gelbe Früchte), etwas bitter und prickelnde Schärfe, Marshmallows
Abgang: mittellang, leicht rauchig-trocken, etwas bitter und scharf, kaum metallisch
Fazit: bei Wasserzugabe kommen die gelben Früchte noch deutlicher zum Tragen; sehr ähnlich der 3rd Edition: etwas weniger Torfrauch im Geschmack (HPN 24.6.14)