Kilchoman 2012 Mezcal & Tequila Finish Duo for The Whisky Exchange
Der bekannte britische Whisky- und Spirituosenhändler The Whisky Exchange veröffentlichte gerade ein interessantes Set mit zwei Single Cask Abfüllungen von Kilchoman: ein Tequila Cask Finish und ein Mezcal Cask Finish.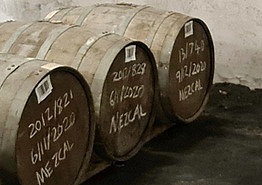 Es handelt sich hierbei um zwei Schwesterfässer, zwei am 11. Dezember 2012 befüllte Bourbon Barrels, die am 6. November 2020 – nach knapp acht Jahren – in jeweils ein Tequila- und ein Mezcal-Fass umgefüllt wurden. Nach einem Jahr Nachreifung in diesen Fässern wurden sie dann am 15. November 2021 abgefüllt. Dies wird den Kilchoman-Liebhabern eine ideale Möglichkeit bieten ein Mezcal- und ein Tequila Finish zu vergleichen.
.
Hier sind die Details zu den beiden Abfüllungen:
.
Kilchoman Tequila Finish Single Cask for The Whisky Exchange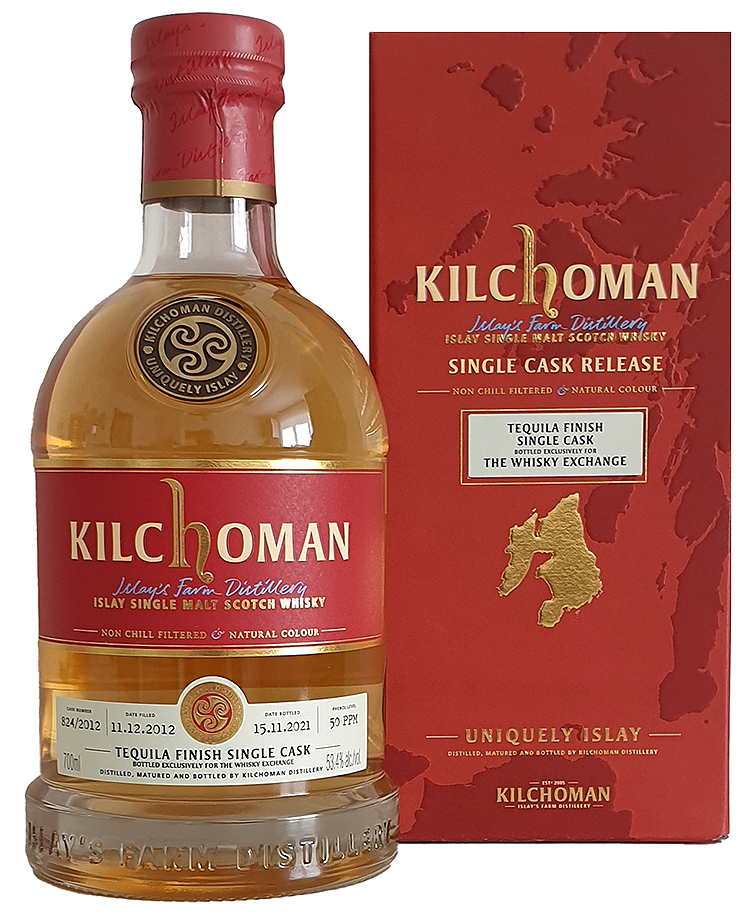 Fass-Nr.: 824/2012
Fassart: Bourbon Barrel, Mezcal Cask Finish
Fass befüllt: 11.12.2012
Flaschenabfüllung: 15.11.2021
Alter: 8 Jahre
Alkoholstärke: 53,4 %
Phenolgehalt: 50 ppm
Flaschenanzahl: 247 Flaschen
Flaschengröße: 0,7 l
Vertrieb: Großbritannien
.
Kilchoman Mezcal Finish Single Cask for The Whisky Exchange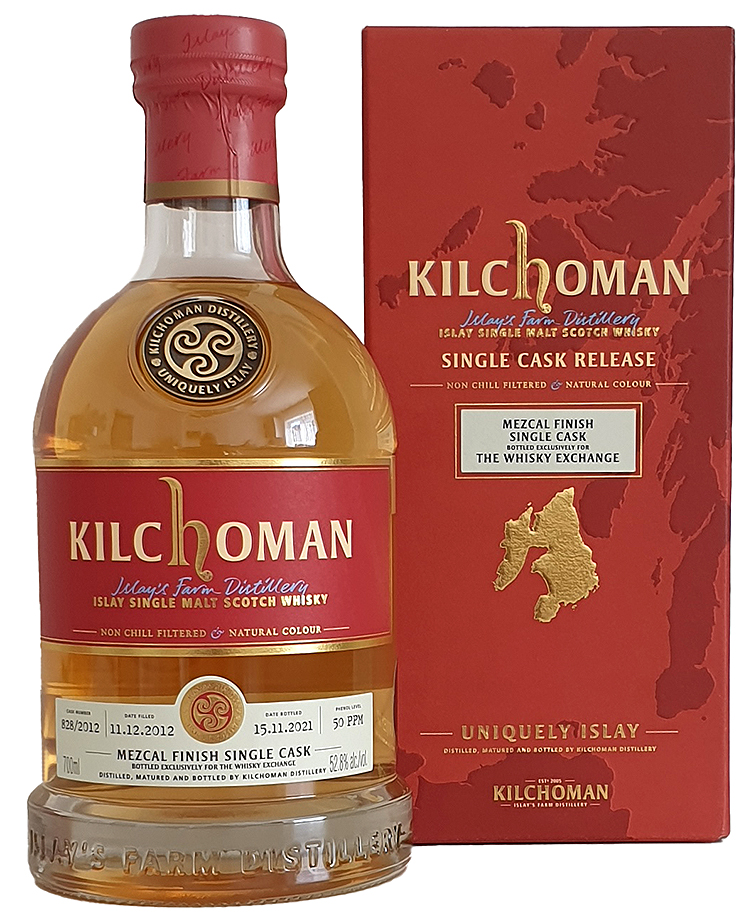 Fass-Nr.: 828/2012
Fassart: Bourbon Barrel, Mezcal Cask Finish
Fass befüllt: 11.12.2012
Flaschenabfüllung: 15.11.2021
Alter: 8 Jahre
Alkoholstärke: 52,8 %
Phenolgehalt: 50 ppm
Flaschenanzahl: 223 Flaschen
Flaschengröße: 0,7 l
Vertrieb: Großbritannien