Kilchoman 13 yo Bourbon Matured Single Cask 75/2008 for Tasttoe, Drankenshop Broekmans and The Dram Collector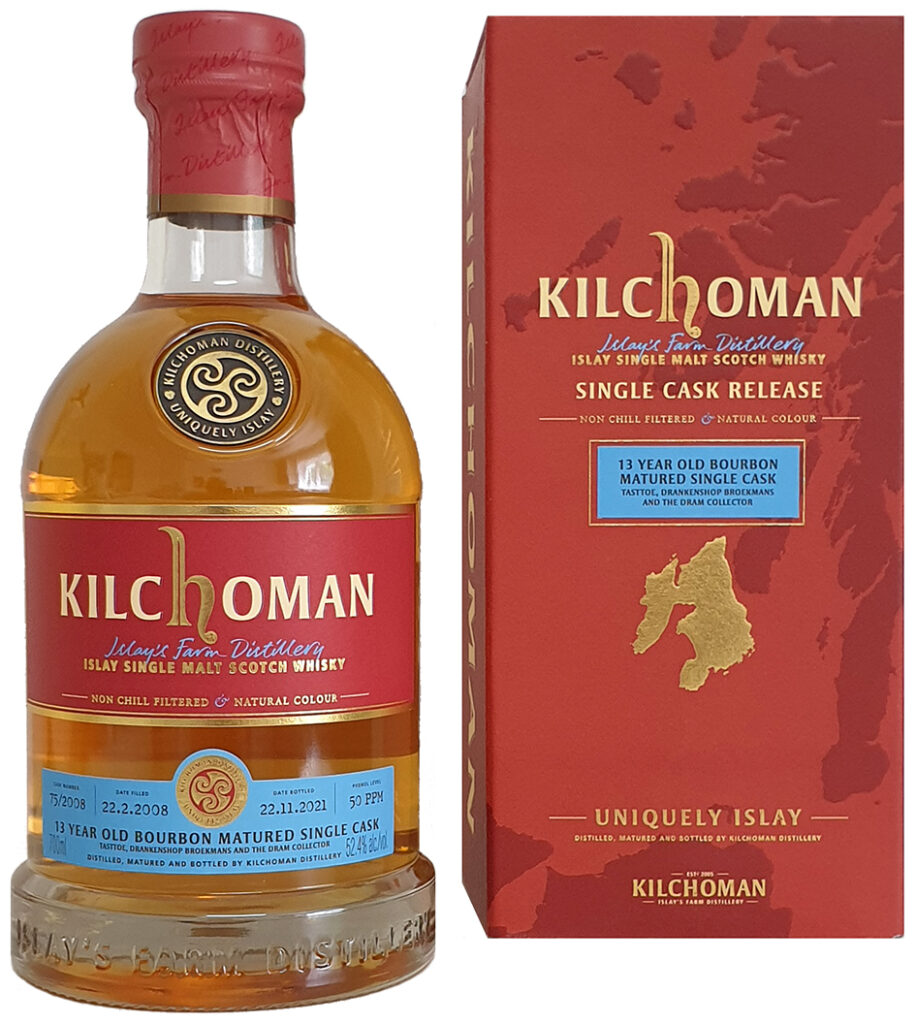 Pünktlich zum Weihnachtsgeschäft haben die drei belgischen Spirituosenshops Tasttoe, Drankenshop Broekmans und The Dram Collector jetzt eine gemeinsame Kilchoman-Einzelfassabfüllung veröffentlicht.
Der Whisky lagerte fast 14 Jahre lang in einem Ex-Bourbon Barrel, dies macht diese Release zu einer der ältesten erhältlichen Kilchoman-Abfüllungen.
.
Fass-Nr.: 75/2008
Fassart: Ex-Bourbon Barrel
Fass befüllt: 22.2.2008
Flaschenabfüllung: 22.11.2021
Alter: 13 Jahre
Alkoholstärke: 52,4 %
Phenolgehalt: 50 ppm
Flaschenanzahl: 234
Flaschengröße: 0,7 l
Barcode: 5 060210 705541
Vertrieb: Belgien
.