Kilchoman Single Bourbon Cask 473/2008 bottled in celebration of the 5th year of The TWE Whisky Show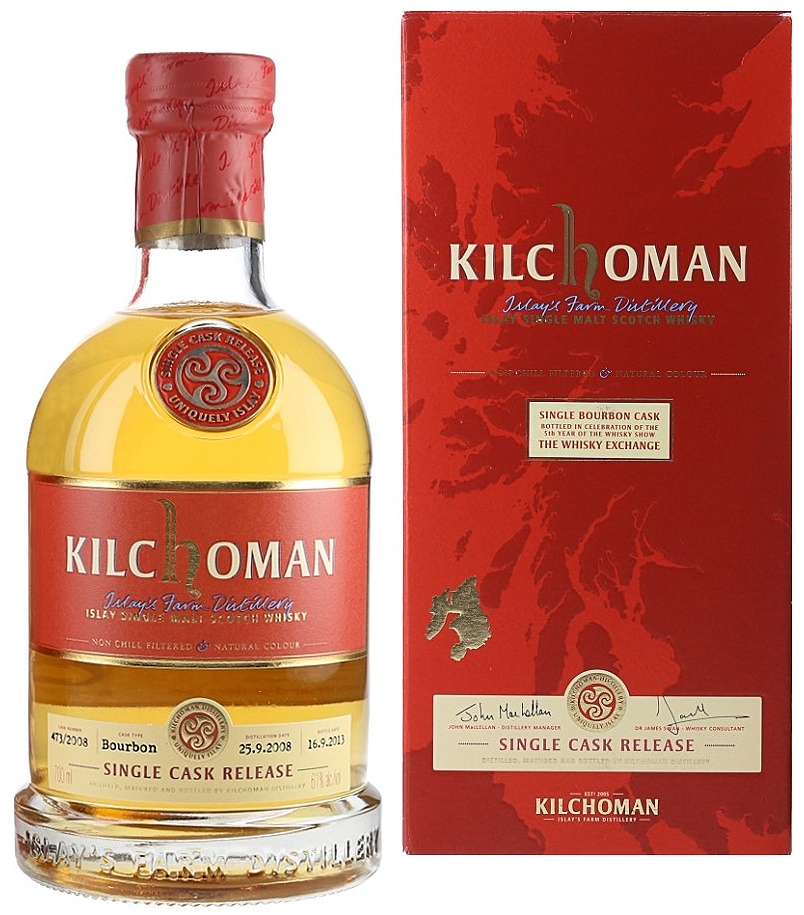 Vom 5. bis 7. Oktober 2013 fand die vom renommierten britischen Whiskyhändler The Whisky Exchange organisierte Whisky Show, bereits zum fünften Mal statt. Veranstaltungsort der de Luxe-Messe war die Vinopolis in der Nähe der London Bridge. Mit über 2000 zahlenden Gästen wurde ein neuer Besucherrekord erreicht.
Kilchoman war bei der Messe nicht nur mit einem vor allem von Anthony und Peter Wills betreuten Stand vertreten, sondern wie schon im Jahre 2010 wurde wieder eine eine exklusive Kilchoman-Messeabfüllung präsentiert, dieses Mal nicht eines dreijährigen sondern eines knapp fünf Jahre alten frischen Ex-Bourbon Barrels.
.
Fass-Nr.: 473/2008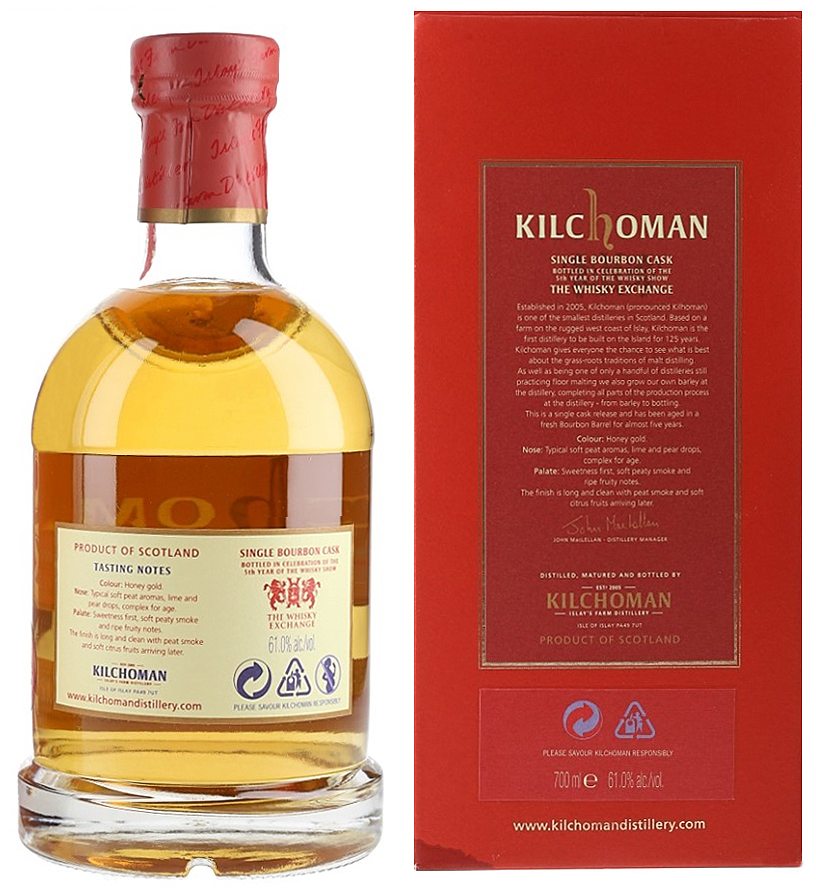 Fassart: 1st Fill Ex-Bourbon Barrel
Fass befüllt: 25.9.2008
Flaschenabfüllung: 16.9.2013
Alter: 4 Jahre
Alkoholstärke: 61,0 %
Phenolgehalt: 50 ppm
Flaschengröße: 0,7 l
Vertrieb: Großbritannien
.