Neue Single Cask Serie von SMCC: The Birth of Kilchoman Story
Nachdem der chinesische Kilchoman-Importeur Single Malt Club China (SMCC) Mitte des Jahres bereits die fünf Kilchoman-Einzelfassabfüllungen umfassende Camping-Serie veröffentlichte hatte, kündigte er jetzt das Erscheinen einer weiteren Serie von Kilchoman-Abfüllungen an. Die neue Serie von gleich sieben Single Cask Releases nennt sich The Birth of Kilchoman Story.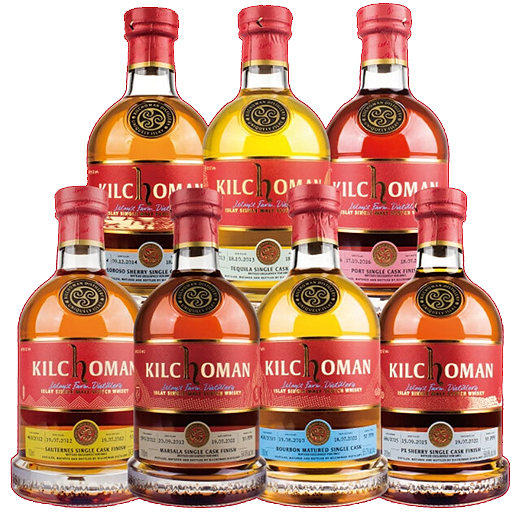 Das Konzept der Reihe ist es die Herstellung des Kilchoman-Whiskies "from barley to bottle" mit einzelnen Abfüllungen nachzuvollziehen. Wem das jetzt bekannt vorkommt, ja, da hat SMCC die auf dem deutschen Markt erscheinende Genesis-Reihe neu interpretiert, um es vorsichtig auszudrücken. Bei Genesis wird die Geburt eines Kilchoman-Whiskies anhand von acht Small Batch Releases nachvollzogen, bei The Birth of Kilchoman Story sind es sieben Einzelfassabfüllungen.
Es ist ja nicht das erste Mal, dass SMCC das Marketingkonzept eines anderen Importeurs abkupfert, ich erinnere nur an SMCCs The Wills Family Cask Collection aus dem Jahre 2021 , die ursprünglich von LMDW für den französischen Markt entwickelt wurde.
.
Hier eine Übersicht der 7 Abfüllungen:
.